Can This Exec Help Toyota Slay Detroit Rivals?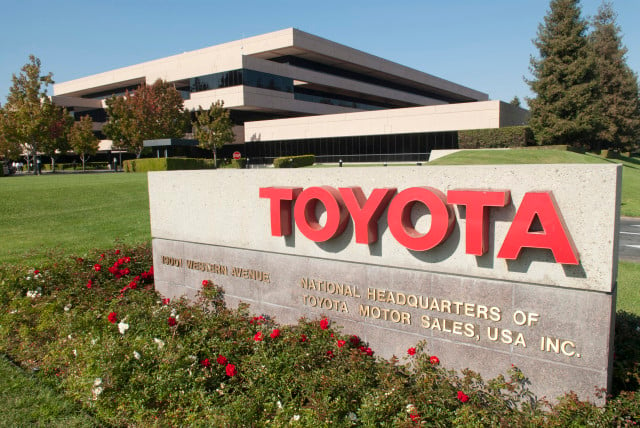 Toyota's (NYSE:TM) head of North American manufacturing, Osamu "Simon" Nagata, has some big plans for Toyota's expansion in the region, which he outlined in an interview with Automotive News in Ann Arbor, Michigan.
Nagata's plans for Toyota include expanding existing North American factories and possibly adding another one in Mexico, a low-cost base that other major automakers have been taking full advantage of. "We need to catch up with market growth," Nagata said. "I am responsible for producing more."
Nagata will also be overseeing some big changes in Toyota's North American manufacturing factories and process. In addition to exploring the possibility of building in Mexico, he will be helping the company reorganize its supply chain, Automotive News reports. Under a new development strategy called Toyota New Global Architecture, the company will start using more common modular components in its vehicles, a move that will both cut costs and improve quality. However, that change has left some of Toyota's smaller suppliers feeling nervous, as the company will need fewer suppliers overall.
Toyota is facing some stiff competition from automakers that have made a big comeback after the financial crisis. The company's popular Camry was recently unseated as the top-selling car in America, a position the Camry has occupied for 12 years. The Camry was outsold by Honda's (NYSE:HMC) Accord in April and Nissan's (NSANY.PK) Altima in March.
During the first half of 2013, U.S. automakers gained marketshare on their home turf for the first time in 20 years. They've also been creeping into the compact car market, which has historically been dominated by Japanese companies. General Motors's (NYSE:GM) Chevrolet Cruze outsold Toyota's Corolla during July, and GM has been aggressive about offering incentives that Toyota typically shies away from.
As auto sales bounce back from the financial crisis, Toyota's rivals have been increasing production, too. GM has been ramping up production for the Cruze, which, along with the Accord and the Altima, could be in the running to unseat the Camry. Nagata's factories have hit Toyota production records before, but since the new development strategy isn't going to begin until 2015, it remains to be seen if Toyota can hold on to its spot as the maker of the top-selling car in the U.S.
Follow Jacqueline on Twitter @Jacqui_WSCS
Don't Miss: Here's Why Certain Californians are Getting a Discount on Toyota's RAV4.