Can Toyota's Camry Stay on Top Amid Competition?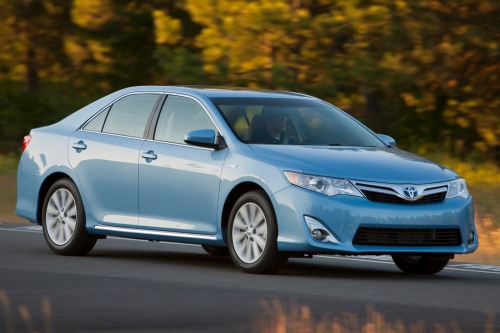 Foreign auto companies are now facing serious competition from their domestic rivals in small cars — an arena foreign companies have historically dominated. Toyota (NYSE:TM) is scrambling to keep its Camry in the lead as the top-selling car in America, a position that vehicle has occupied for 12 years.
According to a report from Auto News, the Camry was outsold by Honda's (NYSE:HMC) Accord in April and Nissan's (NSANY.PK) Altima in March. Toyota seems reluctant to offer incentives on the vehicles, but the company may have to cave to the pressure if it wants to keep the top spot.
"For incentives, we don't think that our current level is necessarily high, but traditionally, we try not to be too dependent on them," Nobuyori Kodaira, Toyota's executive vice president, said Thursday in a briefing in Tokyo cited by Auto News. "I can't really comment on our future plans, but our plan for now is to stick to that as much as possible."
Toyota might just have to change its philosophy on incentives if it expects to stay ahead of the competition, as U.S. automakers have gained market share here during the first half of 2013 for the first time in 20 years. General Motors (NYSE:GM) announced an expanded dealer incentive program this week that will include the company's successful Camry competitor, the Chevrolet Cruze. Cruze sales shot up 70 percent during July on a similar incentive program, outselling Toyota's Corolla.
Ford (NYSE:F) claims that its popular Focus also outsold the Corolla last year based on data the company analyzed from R.L. Polk, but Toyota has disputed those claims.
Toyota knows that its competition is heating up as rival companies release new versions of the Accord, Altima, and Fusion compact cars. "It is true that rival carmakers have come out with very competitive models in the segment, and that competition in the U.S. midsize sedan segment is becoming fiercer," Kodaira said at the Thursday news conference.
Aside from offering more incentives on Camry vehicles, Auto News suggested the company could add more safety features or do a mid-cycle redesign.
Follow Jacqueline on Twitter @Jacqui_WSCS