Can Tumblr Save Yahoo?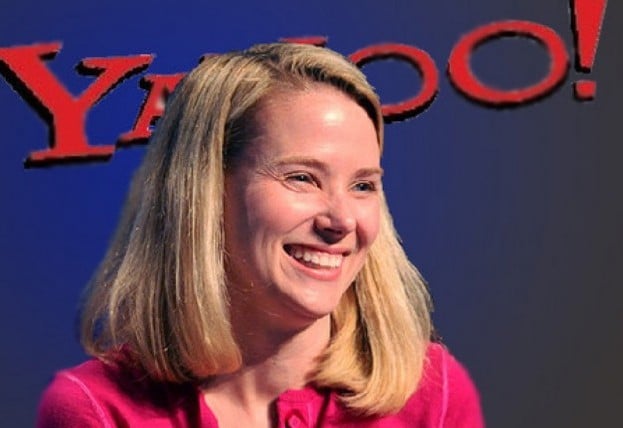 Marissa Mayer was charged one simple task when she joined Yahoo (NASDAQ:YHOO) as its chief executive last July: reposition Yahoo as a technology company focused on the largest market opportunities for the next decade, which means boosting its audience, appealing to younger Internet users, and transitioning its platform to mobile. The web portal, which makes almost all of its revenue from online advertisements, faces the challenge of making money while attempting to resurrect its cool factor.
The company's acquisition of Tumblr could take Yahoo a step closer to both those goals.
So far, her leadership has brought significant profits to investors; the stock has surged 68 percent since Mayer took over as CEO and began remodeling Yahoo in her — meaning, Google's (NASDAQ:GOOG) — image. Still, investors are clamoring for higher quarterly earnings, and analysts are obsessing over Yahoo's ad inventory. Currently, Yahoo is in a strong position because demand for ad inventory is outstripping supply. That is what makes Mayer's decision to acquire Tumblr a genius move: no one wants to see opportunities missed, and this purchase will bring a growing block of ad inventory online for Yahoo.
Yahoo announced Monday that it is buying the blogging network Tumblr for approximately $1.1 billion, which will help the company lure in users as well as advertisers. This is Mayer's priciest acquisition to date, but it could also be the most beneficial, and the high price Yahoo is paying, which represents about a fifth of Yahoo's $5.4 billion cash stockpile, underscores the deal's importance to Mayer's turnaround attempt.
However, it is still a bet for Yahoo. The company is gambling that Tumblr will help transform Yahoo into a hip destination, and allow the company to grab a larger portion of the $17.7-billion display-ad market, but Google and Facebook (NASDAQ:FB) are still dominating players that arena. "It's an aggressive move," Forrester Research analyst Zachary Reiss-Davis told Bloomberg. "They are saying, 'where is our next group of people who are going to spend many hours per week on Yahoo properties?' It's big bet that the answer is going to be Tumblr users."
Tumblr is expected to expand Yahoo's audience by 50 percent, increasing average monthly visitors to 1 billion, and boost traffic by about 20 percent, according to a statement made by the company. The transaction will like close in the second half of 2013.
But problems are already materializing. Some Tumblr users have shown signs of resistance to the Yahoo acquisition in posts on the blogging site. "Yahoo will need to balance its involvement with Tumblr to let the creative site flourish while also driving some benefits to core Yahoo," JPMorgan Chase analyst Doug Anmuth wrote in a research report seen by the publication. "While Tumblr likely needs to take its feed advertising slowly so as not to negatively impact the user experience, the company should be able to leverage Yahoo's sales force and advertising relationships."
In a Monday post on Tumblr, the blogging service's CEO and founder David Karp attempted to allay their concerns, writing, "Marissa and her team share our dream to make the Internet the ultimate creative canvas. I couldn't be more excited to have her help. We also share a vision for Tumblr's business that doesn't compromise the community and product we love."
Until recently, when he began allowing advertisers to pay for prominent placement, Karp resisted covering the website's webpages with promotions that could alienate Tumblr's younger audience. Founded in 2007, Tumblr offers a free service for publishing blogs and sharing photos and other content across social networks. To illustrate the scope of the blogging website, the service logged more than 13 billion global page views in the past month alone.
Per the terms of the agreement and Yahoo's "promise not to screw it up," Tumblr will be independently operated as a separate business, with Karp remaining as CEO.
Follow Meghan on Twitter @MFoley_WSCS
Don't Miss: Why Yahoo's Bid for Tumblr is Genius.