Can Vertex Overcome Plunging Sales?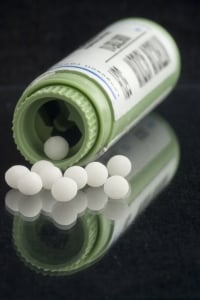 Vertex Pharmaceuticals (NASDAQ:VRTX) was once well-known for its cutting-edge treatments. In the last eighteen months the company launched two important drugs, the hepatitis C medicine Incivek and the cystic fibrosis treatment Kalydeco, both of which made marked advancements in the treatment of their respective diseases. However, Kalydeco has a very small potential market, only treating patients with a very specific gene mutation, and Incivek must be combined with an interferon injection, a drug that causes flu-like symptoms.
And the company's third-quarter earnings report revealed that sales of the blockbuster Incivek had declined over the quarter by 23 percent. For the three-month period, Vertex reported that revenue fell 49 percent to $336 million and earnings per share amounted to 13 cents, missing Wall Street's expectations of 34 cents per share. Vertex also posted a net loss of $57.5 million, or 27 cents per share, down from a profit of $221.1 million in the year-ago quarter.
Catalysts are critical to discovering winning stocks. Check out our newest CHEAT SHEET stock picks now.
Following the earnings announcement on Thursday, Goldman Sachs analyst Terence Flynn downgraded the stock to a Sell, and subsequently shares fell 13 percent to just above $44 per share at midday on Friday. Before the company's stock price dropped, shares had increased by 52 percent since the beginning of the year.
While many analysts had been confident that Vertex's pipeline was well-stocked with potential successes and Seeking Alpha wrote in April that the company had a "proven track record for developing and marketing successful drugs," this assessment has begun to change.
"It has an innovative pipeline, but it also has near-term financial fundamentals that are getting worse," Cowen analyst Phil Nadeau told Barron's. Several analysts have expressed concern that the company's cystic fibrosis drugs now in development may not be potent enough, and several drug makers are now ahead in the race to develop an effective hepatitis C treatment. With the news that better medications may soon be available, patients have delayed treatment, which has hurt Incivek sales.
Vertex may not have another new drug on the market until 2015. In comparison, Gilead Sciences (NASDAQ:GILD) and Abbott Laboratories (NYSE:ABT) have hepatitis C drugs in phase three trials that are all-oral regimens, excluding the interferon injections. The company will not begin phase three trials of VX-135, another experimental therapy for the disease, until 2014.
But not all analysts are bearish on Vertex. Needham & Co's Alan Carr reiterated his buy rating on the company, based on the strength of the company's cystic fibrosis pipeline. Furthermore, the company's hopes for an effective hepatitis treatment are not yet quashed. Earlier in the week, Vertex announced that VX-135 would be tested in conjunction with Johnson & Johnson's (NYSE:JNY) simeprevir and GlaxoSmithKline's (NYSE:GSK) GSK2336805 in a 12-week trial to determine if a combination of therapies could be more advantageous.
Don't Miss: Here's Why Pfizer Misses Lipitor.