Can Wind and Solar Energy Be Cost Competitive Soon?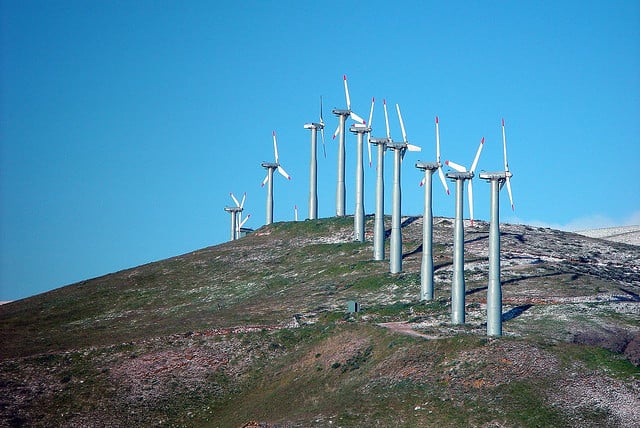 The National Renewable Energy Laboratory has released a study, called 'Beyond Renewable Portfolio Standards: An Assessment of Regional Supply and Demand Conditions Affecting the Future of Renewable Energy in the West', which predicts that wind and solar electricity generation installations will become cost-competitive, without the help of federal subsidies, by 2025.
Several states in the western U.S. have set up standard requirements needed for developing a renewable portfolio, which will be the primary drivers of any large scale expansions in wind, solar, and geothermal power-generation capacity.
David Hurlbut, senior analyst at NREL, said that "the electric generation portfolio of the future could be both cost effective and diverse. If renewable and natural gas cost about the same per kilowatt-hour delivered, then value to customers becomes a matter of finding the right mix.
Renewables energy development, to date, has mostly been in response to state mandates. What this study does is look at where the most cost-effective yet untapped resources are likely to be when the last of these mandates culminates in 2025, and what it might cost to connect them to the best-matched population centers."
The study found that geothermal energy will likely remain more expensive than other forms of electricity generation per megawatt hour, but that solar and wind will become cost competitive once all renewable energy mandates are in place.
In 2025, New Mexico and Wyoming will have the greatest untapped wind power potential, with New Mexico benefitting from the Californian and Arizonan markets as well. Montana is also mentioned as a state with great wind potential for the future, able to link to growing demand from markets in the Pacific Northwest.
Solar power will be popular in California, Arizona, and Nevada, where solar resources are at their best.
Originally written for OilPrice.com, a website that focuses on news and analysis on topics of alternative energy, geopolitics, and oil and gas. OilPrice.com is written for an educated audience that includes investors, fund managers, resource bankers, traders, and energy market professionals around the world.