Canadian Consumer Class Action Suit Against Microsoft May Go Forward and 2 Other Hot Stocks to Watch
Microsoft Corp. (NASDAQ:MSFT): Current price $35.56
On Thursday, the Supreme Court of Canada picked Microsoft as the company against which it will allow consumers to join a class action lawsuit  over claims of unfair pricing. But at the same time, the high court refused to permit a class action to move forward against Archer Daniels Midland Co. and Cargill Inc. regarding alleged price-fixing on high-fructose corn syrup used in soft drinks and baked goods. In its ruling on Microsoft, the Supreme Court certified a class action against the firm, which the plaintiffs accuse of overcharging for certain operating systems and software. The cases were primarily concerned with whether consumers have the right to join a class action even when they are only indirect purchasers.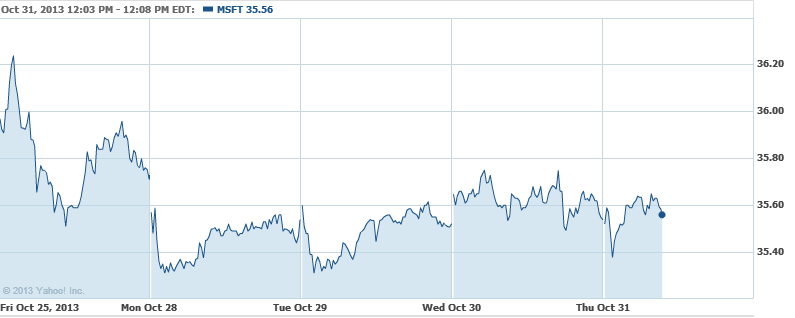 Ford Motor Co. (NYSE:F): Current price $17.17
Ford's President of the Americas Joe Hinrichs has said that he wants to maintain record earnings in North America in 2014, as analysts project that a transition to new F-Series pickups might cut production. In its October 25 report, Barclays estimated that large-pickup production at Ford may drop by 8.5 percent next year, using an estimate from researcher IHS Automotive. However, the F-Series line has been the largest domestic seller for over three decades, and comprises the bulk of the company's North American earnings. In an interview on Wednesday, Hinrichs observed that, "Sustaining our profitability, our market share growth, keeping our lineup the freshest in the industry, those are all important goals. We want to continue to sustain the performance we've been having in North America."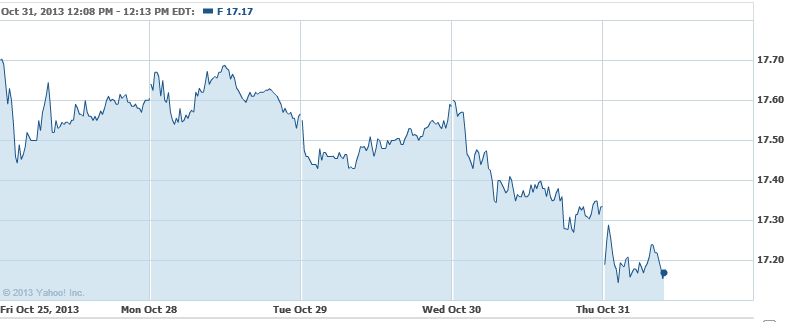 58.com Inc. (NYSE:WUBA): Current price $25.27
Shares of 58.com are up more than 55 percent in their trading debut. The online classifieds firm that is known as the 'Craigslist of China' raised $187 million after its initial public offering was priced at $17 per American depositary share, considerably over its expected price range of between $13 and $15. The firm sold 11 million shares in the offering. Shares opened at $21.20 on the New York Stock Exchange and touched a high of $27 thus far in the day.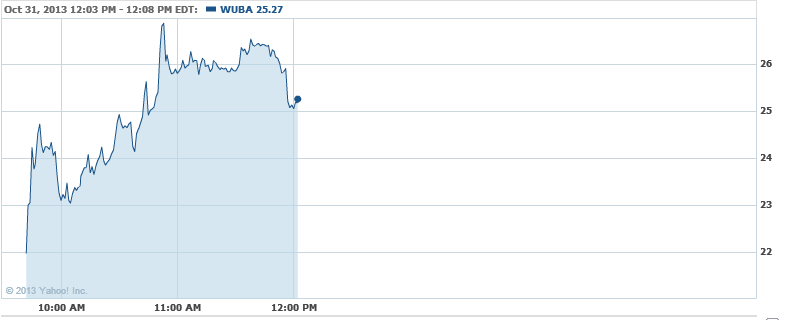 Don't Miss: Here Are Google's Cool New Photo Tricks.