'Captain America' Leads Exhibitor Industry, Movie Rentals Steady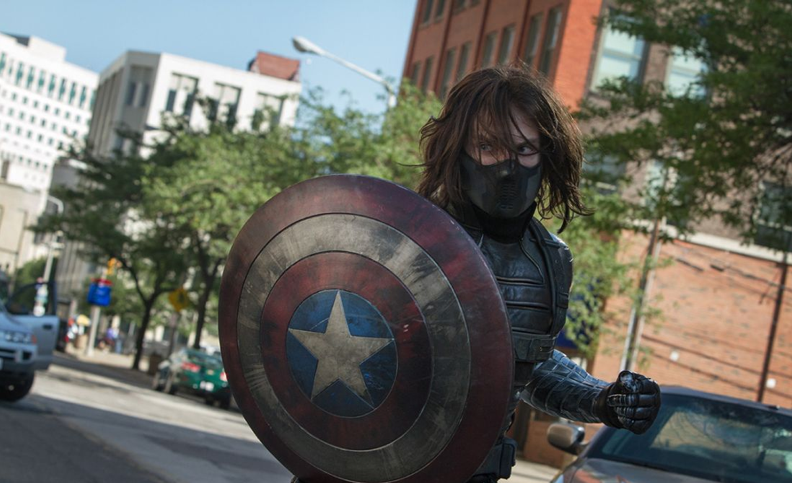 Movie Rental Industry
Key Redbox releases this year (with domestic box office total in millions from www.boxofficemojo.com):
o 5/6: The Hobbit: The Desolation of Smaug ($258), Grudge Match ($30)
o 5/13: Ride Along ($134), The Secret Life of Walter Mitty ($58), That Awkward Moment ($26), I, Frankenstein ($19), Black Nativity ($7)
Key Redbox releases last year (with domestic box office total in millions from www.boxofficemojo.com):
o 5/7: Jack Reacher ($80), A Haunted House ($40)
o 5/:14: Texas Chainsaw 3D ($34), Hyde Park on Hudson ($6)
Over the next two weeks, there is one rental release that grossed over $50 million in domestic box office compared to none last year. DVD rentals for the upcoming two-week period are likely to outperform the same period last year.
Outerwall (NASDAQ:OUTR) has several moving parts, although management has certainly made every effort to make a quite complex business understandable. The March tender offer for Outerwall shares plus continuing share repurchases triggered a substantial upward revision in guidance for the year, with EPS now expected to range between $6.68 and $7.18 for the year, up over $1.40 from guidance given just three months ago. However, guidance implies net income of around $155 million for 2014, well below the $175 million of net income generated in 2013.
There are many reasons for the projected decline. We believe a key reason is management's desire to set the bar sufficiently low that it can easily achieve expectations. Given cost cuts and the discontinuation of several new ventures, we believe Outerwall will be at least as profitable in 2014 as it was the prior year, particularly as the company expects its revenues to grow year-over-year. Perhaps most important, the company's sharply lower share count positions it to deliver significant earnings leverage from only modest revenue upside or incremental savings: each $300,000 in incremental profit or cost savings triggers $0.01 in incremental EPS. Given that Outerwall has revenues in excess of $2 billion and G&A in excess of $220 million, it is not hard to envision that its profits could swing by several million dollars in any given quarter.
Netflix (NASDAQ:NFLX) has executed well, and its management has consistently increased profitability on stable subscriber gains. The company has generated consistent profits on its domestic streaming business, and appears positioned to lessen its international streaming losses going forward. Due to improvement in the international streaming business, we expect a shorter path to profitability in that segment. However, we see continuing profit pressure from growing content costs and newly implemented charges from ISPs.
Amazon's (NASDAQ:AMZN) Prime Instant Video obtained exclusive online-only streaming rights for a number of HBO original series. Amazon announced a multi-year content licensing agreement with HBO that will give Amazon rights to HBO original programming, including notable shows and mini-series, among other items. Under the agreement, Amazon will offer these shows on an exclusive basis for its Prime Instant Video customers, and will also get previous seasons of more recent HBO programming over the course of the agreement roughly three years after airing on HBO.
The first batch of HBO content will debut on Prime Instant Video on May 21, available to Amazon Prime customers who pay $99 annually for free shipping. The agreement marks the first time that HBO content has been licensed to an online-only subscription streaming service. The applicable programming will remain available on all HBO platforms. Financial terms of the agreement were not specified, although based upon recent content deals that involve payments of $250,000 per episode for popular TV programming, we believe that annual payments are likely well above $200 million.
Exhibitor Industry
The year 2014 box office results are off to a strong start. Captain America: The Winter Soldier produced summer blockbuster results in April, with $229 million during the month, and has broken the record for highest grossing April release ever at over $250 million. The results of Captain America are bolstered by the success of The Avengers franchise, which helped Thor: The Dark World last year.
The exhibitors' in-house Premium Large Format screen brands appear to us to be a legitimate competitive threat to IMAX (NYSE:IMAX). We believe that IMAX opened the door for competitive PLF as a result of geographic restrictions limiting new screen opportunities. We believe certain DMAs under-penetrated by IMAX have become ripe for alternative PLF formats privately branded by the exhibitors, as those exhibitors may not have the rights to IMAX screens in the particular DMA where it has interest in a large-format screen.
A consistent theme with the exhibitors we spoke to at CinemaCon was the testing or rollout of the attendance and concessions initiatives we first highlighted in our AMC (NYSE:AMC) initiation report earlier this year. Each exhibitor we spoke to was focused on initiatives to drive concessions: onsite restaurants, dine-in-theatre concepts, serving alcohol, and recliner reseats.
Michael Pachter is an analyst at Wedbush Securities. 
More From Wall St. Cheat Sheet: