Carlyle May Have Lost Out, But Nasdaq Is Still Ripe for the Picking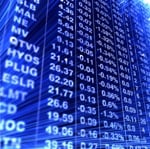 Carlyle Group (NYSE:CG) engaged recently in talks with Nasdaq OMX Group (NASDAQ:NDAQ) about taking the latter private, but talks between the private equity firm and the exchange runner reportedly broke down due to price disagreements.
It was in the early stages of due diligence that differences emerged, according to a Fox News report citing people familiar with the talks. Management at Nasdaq is said to have felt they were being undervalued compared to their peers, and were prevented from moving forward by their  fiduciary responsibility to consider all offers, though such reports are thus far unconfirmed, as neither company will comment on the matter.
Carlyle is the only private equity firm listed on the Nasdaq, and one of only four private equity firms publicly traded in the U.S. market. Carlyle went public in May of last year, with new CFO Adena Friedman leading the way. Before joining Carlyle in 2011, Friedman had been at Nasdaq since 1993…
Exchange companies are ripe for the picking as they struggle to boost earnings amid shrinking profits for securities trading. Since 2010, they have been the subject of more than $50 billion in takeover bids. NYSE Euronext (NYSE:NYX) agreed in December to be acquired by IntercontinentalExchange Inc. (NYSE:ICE) and London Metal Exchange was bought by Hong Kong Exchanges and Clearing Ltd. (HKXCY.PK)
Selling creates shareholder value, the main incentive for exchanges to take bids to go private. "If they can sell and create more value than what they think they can by just operating organically, then it's the board's duty to look at those options," Rich Repetto, an exchange analyst at Sandler O'Neill & Partners LP in New York, said in an interview with Bloomberg.
Nasdaq CEO Robert Greifield is in the midst of re-organizing the exchange company's various business units while also working to reduce expenses, as revenue continues to shrink, not just for Nasdaq but for exchanges around the world. Nasdaq is expanding into derivatives, setting up a new London-based market, and buying a 25 percent stake in an alternative trading system in the Netherlands focusing on stocks and equity derivatives.
Thanks to Greifeld's cost-cutting, the company reported fourth-quarter earnings at the end of last month that beat analysts' expectations, making Nasdaq even more appealing to potential bidders. Shares closed at $29.48 on Friday, and are up 3.16 percent this afternoon to $30.40 in the last few minutes of trading on Monday.
Don't Miss: Goldman Sachs Redistributes Its M&A Manpower.