Rich Gone Broke: 14 Celebrities Who Went Bankrupt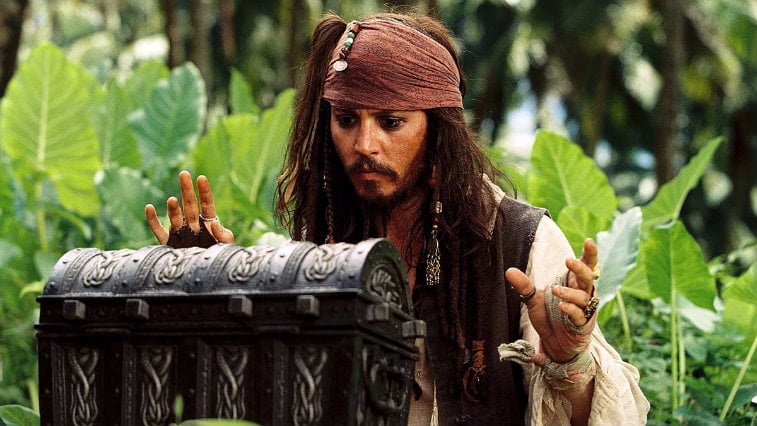 Johnny Depp once spent $3 million to fire Hunter S. Thompson's ashes out of a cannon. That and other over-the-top splurges (plus an expensive divorce from actress Amber Heard) have pushed the star of the Pirates of the Caribbean franchise to the fiscal edge, according to Variety.
The revelations of Depp's dismal financial situation came as part of a countersuit his former managers filed. Depp is suing those managers, saying they're responsible for his money woes. To hear the managers tell it, the actor is on the brink of insolvency for a simple reason: He kept spending more than he was taking in.
"Depp, and Depp alone, is fully responsible for any financial turmoil he finds himself in today," the former managers alleged. "He has refused to live within his means, despite … repeated warnings about his financial condition."
If the Oscar-nominated actor ends up bankrupt, he'd be in some pretty famous company. From rapper 50 Cent to acclaimed author Mark Twain, there are plenty of other celebrities who've ended up bankrupt.
To the average person, it can be hard to fathom how hugely successful people can find themselves without a cent to their name. After all, Depp's fortune was once estimated at more than $400 million. Still, wild spending combined with an expensive breakup can do a number on even the wealthiest person's solvency. Other celebrities who declare bankruptcy might not really be flat broke. Some are likely using a bankruptcy filing as a business strategy (much like some companies file for bankruptcy as a way to restructure their business).
Here are 14 celebrities who have ended up bankrupt. No. 3 is an Oscar winner who was ordered to pay $8.1 million for backing out of a film, while problems for the No. 6 celebrity started with grand larceny charges.
1. 50 Cent
Back in May 2015, Forbes named 50 Cent one of the five wealthiest hip-hop artists, pegging his net worth at $155 million. But bad investments and a big lawsuit — he was ordered to pay $5 million to a woman who says he posted a sex tape of her online — put the rapper's fortune in jeopardy.
The man who once promised to "get rich or die tryin'" filed for Chapter 11 protection in a Connecticut court, a move that allowed him to reorganize his finances while developing a plan to repay his creditors. At the time, he estimated his debt at between $10 million and $50 million and his assets in roughly the same range. In July 2016, he emerged from bankruptcy with a plan to repay more than $23 million in debt over the next five years.
2. Donald Trump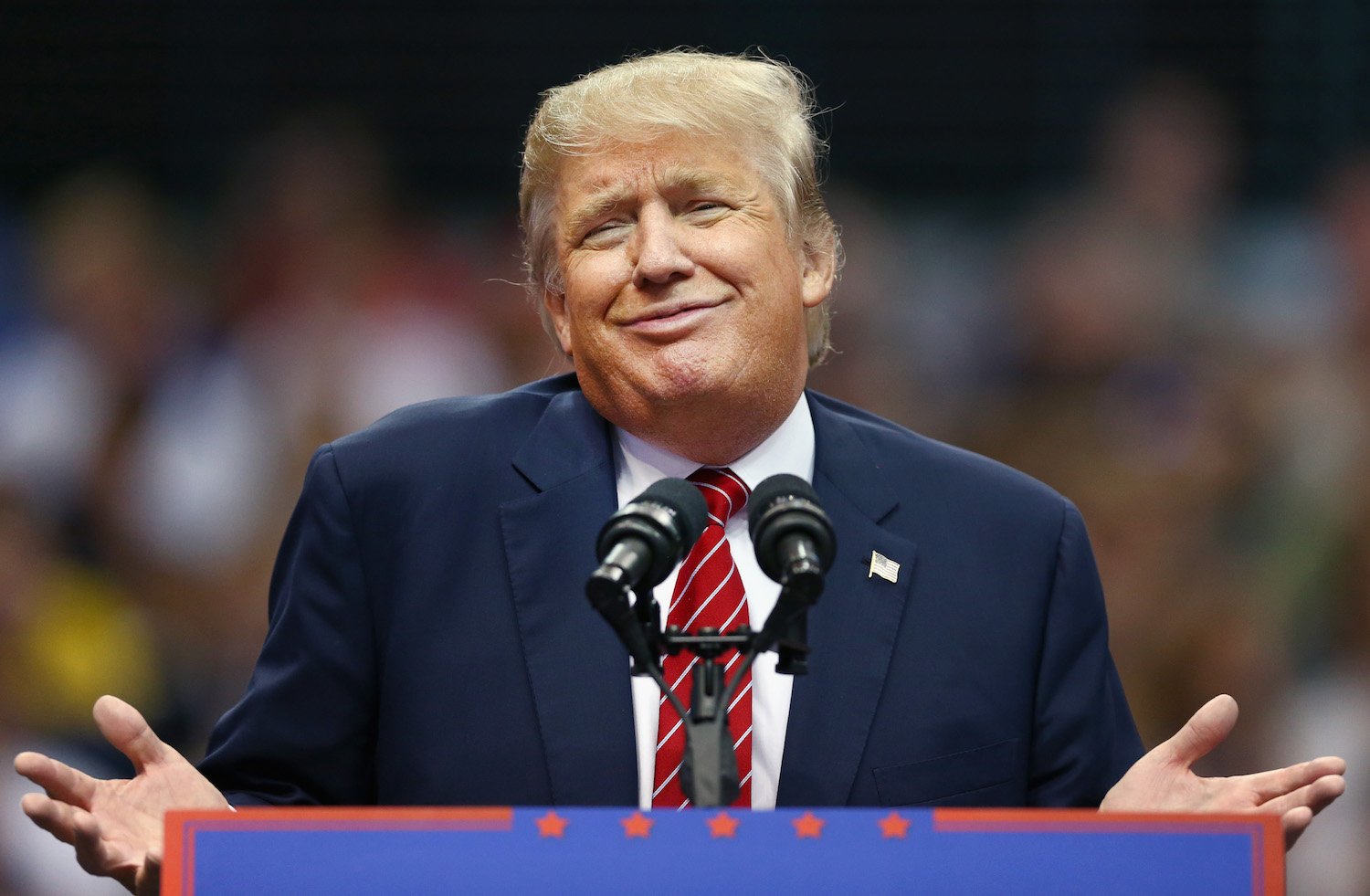 President Donald Trump touted his business experience as one reason why he was the right choice for commander in chief. But a string of business failures and bankruptcies had some questioning his financial acumen.
While Trump has never personally declared bankruptcy, his companies have gone bankrupt six times, according to Politifact. The first was in 1991, when his Trump Taj Mahal casino in Atlantic City went bust. Several more of his casinos and hotels went bankrupt in 1992. Two more casino and resort bankruptcies happened in 2004 and 2009.
After the last bankruptcy, Trump stepped down as chairman of Trump Entertainment Resorts and reduced his share in the business to 10%. Challenges in the casino industry were to blame for at least some of those business failures, rather than business missteps by Trump, Politifact concluded.
For what it's worth, the brash real estate mogul sees declaring Chapter 11 bankruptcies as a strategic business decision.
"I've cut debt — by the way, this isn't me personally, it's a company," Trump has said. "Basically I've used the laws of the country to my advantage … just as many, many others on top of the business world have."
3. Kim Basinger
Oscar-winner Kim Basinger found herself in dire financial straights in the early 1990s after she reneged on an agreement to appear in the film Boxing Helena and was ordered to pay $8.1 million to Main Line Pictures as a result. That, in turn, led Basinger to declare bankruptcy.
Among her assets that were eventually liquidated was the town of Braselton, Georgia, which she and other investors had bought with the idea of turning it into a tourist attraction. Her share of the investment was eventually sold. The once-tiny town seems to be doing OK without her, though. It's population has ballooned from just a few hundred in 1990 to close to 10,000 in 2014.
4. Marvin Gaye
The life of Motown legend Marvin Gaye was marked by both success (numerous hit records and Grammy nominations) and tragedy (his own father fatally shot him in 1984). His troubles also included the breakdown of his first marriage to Anna Gordy, the sister of Motown Records founder Barry Gordy.
Unpaid alimony to the tune of $600,000 led the crooner to declare bankruptcy in 1976. As part of a deal to settle his debt to his ex, he agreed to pay her all the royalties for his next record. The resulting album, Here, My Dear, featured tracks, including "You Can Leave, But It's Going to Cost You," as Gaye made his feelings about the breakup and his former wife abundantly clear.
5. Mark Twain
By the 1880s, Mark Twain had made his indelible mark on American literature with the publication of The Adventures of Huckleberry Finn and was basking in the success of Ulysses S. Grant's memoirs, which his publishing company had released to great acclaim. But an ill-advised investment in a new typesetting machine and cash flow problems at his publishing house meant he enjoyed only a brief window of financial freedom. A financial panic in 1893 was the final blow, and Twain had to declare personal bankruptcy at age 60.
6. Larry King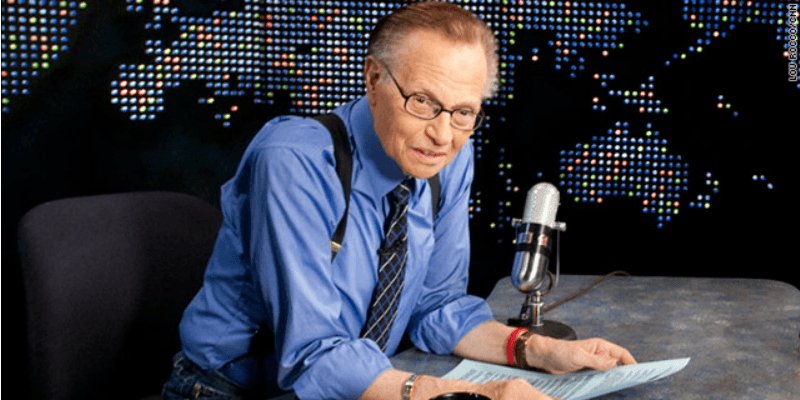 Before he became one of cable TV's most recognizable talking heads, Larry King's journalism career was almost completely derailed by criminal charges and subsequent financial troubles. In 1978, the newsman filed for bankruptcy after he found himself more than $300,000 in debt.
It was the culmination of a rough few years for King, which began when a former business partner accused him of grand larceny. The charges were dropped, but his professional reputation was in tatters. He didn't work in journalism at all for a time, but eventually he found his way back to broadcasting. In 1978, the Larry King Show was first broadcast on Miami radio station WIOD, and the rest is history
7. Joe Francis
Joe Francis made a fortune out of persuading drunk college girls to take their tops off and then selling the resulting videos on late-night TV. The sleazy money-making scheme worked for a while, but the Girls Gone Wild empire eventually crumbled because of its founder's financial and legal difficulties (which included a stint in prison for filming underage girls and millions of dollars owed to the IRS).
Amid all his other problems, Francis ran up a $2 million gambling debt at Steve Wynn's Las Vegas casino, which he refused to pay. Girls Gone Wild declared bankruptcy in 2013, so Wynn couldn't claim those assets to settle the bill.
But Francis' financial problems didn't stop there. In May 2015, a federal judge issued a warrant for his arrest after he failed to turn over two luxury cars to his lawyers. Francis currently lives at his luxury estate in Mexico, which doubles as a posh getaway spot for celebrities, including Kim Kardashian.
8. Gary Coleman
The former Diff'rent Strokes star filed for Chapter 7 bankruptcy protection in 1999, claiming debts of $72,000. It was a far cry from his heyday as one of the most famous faces on television, when he was making $64,000 a week for his role as the wisecracking Arnold Drummond. Coleman blamed his parents for looting his trust fund and making off with much of his fortune. Health problems further exacerbated his financial woes. Coleman died in 2010.
9. Aaron Carter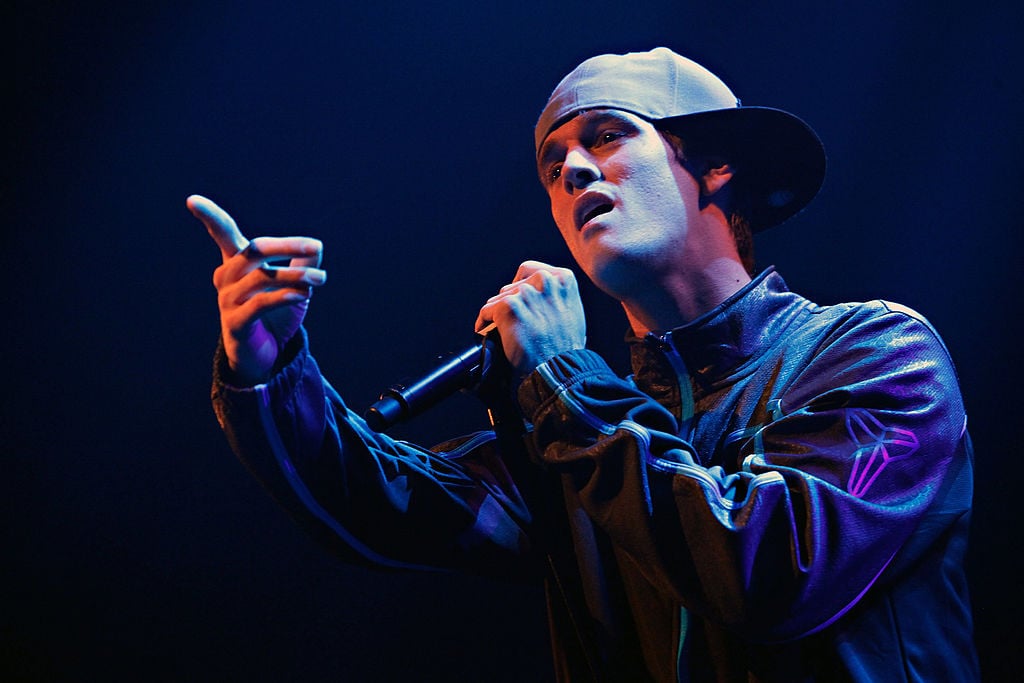 One-time teen heartthrob Aaron Carter apparently missed the message that you have to pay your taxes. When the singer filed for bankruptcy in 2013 he was $2 million in debt, mostly due to money owed to the IRS. His publicist blamed those who were in charge of managing Carter's finances when he was still a minor for his predicament.
Whatever the source of his financial woes, there was little doubt that Carter was broke by the time he resorted to bankruptcy. His paltry assets included a flat-screen TV, a Louis Vuitton backpack, and $917 in his checking account.
10. Teresa Giudice
Teresa Giudice's financial troubles weren't just made for TV. The Real Housewives of New Jersey star and her husband first filed for bankruptcy in 2009, but that move set off a series of series of legal problems from which she's still untangling herself.
After the initial filing, creditors alleged the couple were hiding some of their assets. That led to charges of bankruptcy fraud, along with charges of conspiracy to commit wire and bank fraud. Teresa ended up serving time in federal prison; her husband is still incarcerated.
In 2016, she finally settled her bankruptcy case and is reportedly paying back taxes to both the IRS and the New Jersey Department of Revenue.
11. Abby Lee Miller
Real Housewives aren't the only reality TV stars whose bankruptcy led to an even bigger legal mess. Abby Lee Miller, the no-nonsense star of Dance Moms, pleaded guilty to bankruptcy fraud in 2016. The dance studio owner apparently tried to hide hundreds of thousands of dollars in income she received for appearing on the popular Lifetime show. She also smuggled more than $120,000 in Australian currency into the U.S., Fox News reported. Now, she might end up in prison.
In Miller's case, her fame only made her crimes more noticeable. A bankruptcy judge handling her bankruptcy proceeding spotted her on TV and realized she was probably wasn't as broke as she claimed to be.
"I realized there is a lot of money coming into this plan, this case, and it hasn't been disclosed," Reuters reported the judge saying in 2013.
12. Toni Braxton
Toni Braxton rose to fame in the 1990s, but millions of dollars in album sales didn't translate into fantastic wealth. In an interview with 20/20 in 2012, she said she received less than $2,000 in royalties from her first recording contract and was perpetually in debt to her record company.
Compulsive shopping for fancy home decor strained her finances further, and she filed for bankruptcy in 1998. Eventually, the "Unbreak My Heart" singer mounted a comeback, but when health problems forced her to cancel a planned Las Vegas revue, she ended up bankrupt again. She settled that case in 2013.
13. David Cassidy
Former teen idol David Cassidy has fallen on hard times recently, People reported. He's had problems with alcohol and was charged with a DUI three times between 2010 and 2014. In 2014, his wife filed for divorce. By 2015, the Partridge Family star was broke. In a bankruptcy filing, he claimed to owe $10 million. Among his creditors are a lawyer, several banks, and American Express.
In court documents, Cassidy said the royalty checks he'd been receiving since his Partridge Family days were no longer as big as they once were, and health problems made it difficult to earn money from touring, Radar reported. He announced his retirement in February 2017.
14. Isaac Hayes
Isaac Hayes was one of the most influential musicians of the 20th century. Aside from penning the Shaft theme song (for which he won an Academy Award in 1972), he also wrote "Soul Man," a hit for the duo Sam & Dave, and was inducted into the Rock & Roll Hall of Fame in 2002.
But in the '70s, money problems nearly derailed his career. Financial mismanagement at his record label, Stax, was one trigger, as was lavish spending and bad advice. When he filed for bankruptcy in 1976, he owed $6 million.
"I put too much trust in people. I trusted people to take care of business, and I didn't question them," Hayes told Ebony in 1977. "Being a creative person, I didn't like to get bogged down in a lot of administrative things. Rather, I hired people who were supposed to be top-notch."
More from Money & Career Cheat Sheet: