Charity Lunch with Warren Buffett a 'Bargain' $1 Million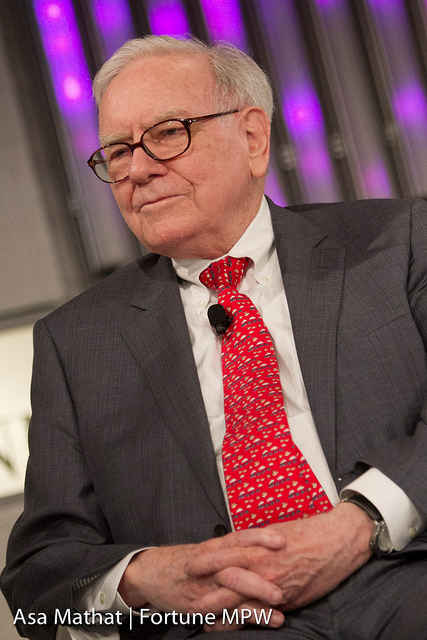 How much is it worth to dine with the Oracle of Omaha? The winning bidder for this year's charity lunch with Warren Buffett will have to pay over $1 million, a huge figure that is nonetheless being called a "bargain" compared to figures raised just last year, not to mention the previous year.

The celebrity chief executive of Berkshire Hathaway (NYSE: BRK.A) has donated his presence at lunch for fourteen years on behalf of GLIDE, a San Francisco charity that helps the city's poor and homeless. Last year, the winning bidder had to pay $3.46 million, while the 2011 privilege went for $2.63 million. All told, the $1,000,100 it took to score a lunch date with Buffett this year has taken on the appearance of a bargain.
The bidding takes place every year on eBay (NASDAQ:EBAY), the online auction house that reported the 2012 lunch with Buffett was the highest price ever recorded for a charity offering. The all-time highest price paid on eBay was $4.9 million, which bought the winner a jet plane. Smith & Wollensky Steakhouse in New York donated $10,000 to GLIDE in hopes of hosting the lunch for Buffett and the still-anonymous guest, who can bring up to seven people along for the meal. Still, the donated meal doesn't mean Buffett will actually eat at Smith & Wollensky.
Past winners have met up with Buffett at restaurants of the Oracle's choosing in Omaha, shunning the offer from the New York steakhouse in the past. Buffett is leaving all topics for conversation on the table, though he has said he will not discuss potential investments with the winning bidder.
As for the charity receiving over $1 million for the auction, GLIDE has been a favorite of Buffett's for over a decade, and the organization depends on the auction for significant part of its annual budget. This latest move is part of a continuing plan for Buffett to donate a large part of his fortune to his favorite charities. His massive stock holdings will go to several charitable foundations, one of which belongs to Microsoft's (NASDAQ:MSFT) Bill Gates.
Don't Miss: Can Sprint Nextel Continue This Bullish Run?