CHART OF THE DAY: New Home Sales in Historic Perspective
This morning's New Home Sales data from the Commerce Department was horrible. An estimated 250,000 new homes were sold in February — a 16.9% drop below the January.
Here's how that looks in historical perspective (Click for Larger Image):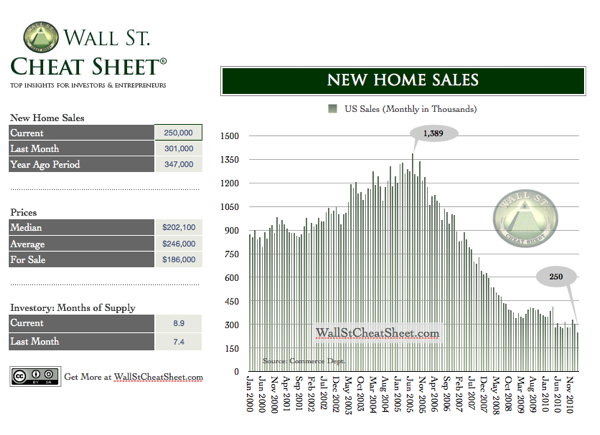 In historical perspective, we can see new home sales dropped off a cliff last month. Worse, inventories of unsold homes rocket up to 8.9 months worth of supply. That's bad news for home prices going forward as we all know increased supply will keep prices lower.
Looking at the chart above, in retrospect, we can all agree the housing bubble was insanely unsustainable. Hopefully we've learned some lessons going forward.