6 Tips for Saving for a Down Payment
After years of renting, you're ready to take the leap into homeownership. But before you start mentally decorating your new rooms, you need to save for a down payment, which is typically about 20 percent of the home's cost. It's by no means a quick and easy feat, but if you're willing to get a bit creative with it, it may be more attainable than you think. Here are six unique ways to save for a down payment on a house.
1. Monetize your hobbies
No matter what your talents may be, there's often a way for you to profit from them. Think about it like this: It's called a talent because not everybody can do it. That means there are people out there who are most likely willing to pay you for your skills, according to Forbes. If you're a crafty DIYer, it may be time to take your talents to Etsy, a community marketplace that lets you set up an online store. This is a great way to make some cash for anyone who is into woodworking, knitting, sewing or graphic design.
Not a crafter? No problem. Consider Taskrabbit, a website that hires you to do household chores and errands for people in your community. You'd be surprised at some of the tasks, including putting together furniture, shopping and pet sitting, per Forbes. You'd be shocked at how quickly you can earn money just by doing other people's chores. And, of course, there's the ever-popular eBay, a great source for listing and selling just about anything.
You can also offer your talents in the form of tutoring. Are you exceptional at a certain subject? Are you an artist who is willing to help beginners get their start? If so, market yourself locally by placing posters around school campuses or through social media.
2. Save your change
Change jars are probably the easiest way to save for a down payment. It may not seem as though you're accumulating much when you throw a few quarters and dimes into a jar, but it adds up over time. By looking at the jar each day, you can see the progress you're making as well, per SeeHomesNowOnline.com. Another suggestions? Round up the purchase amounts in your checking account to the next dollar, and then transfer that extra money to a savings account. Consider it your digital change jar.
3. Sell some assets
Part of your down payment could already be in the place you rent. Take inventory of everything you have in your house.
"You may consider looking through all of the stuff that you have accumulated and see if there are things that you might be able to sell that you don't need," Keith Gumbinger of HSH.com tells U.S. News & World Report. "If you have got three flat screen TVs in your apartment because they were cheap and you just started accumulating them, see if you can't get rid of some of those assets and see if they can be turned into something that's going to be more productive for you."
Once you have stuff to get rid of, either hold a garage sale or utilize eBay.
4. Find alternatives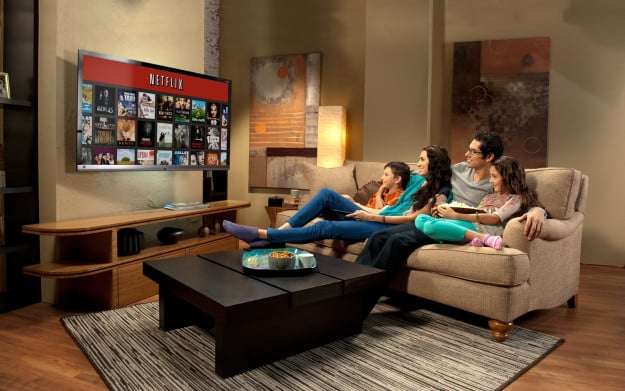 Almost everything you subscribe to or pay for can be substituted with a cheaper alternative. Say goodbye to cable, and subscribe to Hulu or Netflix instead, suggests Forbes. Or, ditch your gym membership, and work out either at home or outside. Now's the time to look at everything and prioritize. Do you really need those magazine subscriptions, or can you live without them, at least until you've saved enough for your house? Instead of purchasing books and DVDs start utilizing your library. While none of these are major changes, they will make a big difference over time.
5. Become a DIYer
This will open the door to oodles of money-saving possibilities. Really, you'd be surprised at how many household items you can make. For example, Saveup writes that while baking soda and vinegar both have their purposes in the kitchen, they can also be used to make an all-purpose cleaner for your house. Pick up some essential oils, such as tea tree or lavender, and you can use them to make cleaning solutions, homemade bubble baths and makeup wipes. Once you start making your own products, you'll be stunned at how much you used to pay for the very same thing. Make sure you take your savings and set it aside for your down payment.
6. Let your savings grow
Once you start to see your savings grow, consider carefully investing in things such as high-yield savings or money market accounts, suggests About.com. You can also consider putting your money into a certificate of deposit. It's better than simply keeping your money in a savings account, where your cash is typically earning less than a 1 percent interest rate. Before you do though, make sure you seek advice from a professional who can guide you on your options and tell you about any risks.
More from Money & Career Cheat Sheet: