Chesapeake Restructuring Leads to 86 Layoffs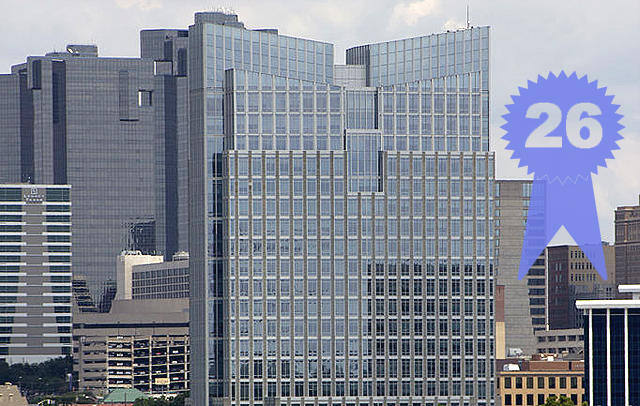 Chesapeake Energy Corp. (NYSE:CHK) confirmed Tuesday that the company is cutting 86 employees from its workforce as part of a new restructuring effort, and although the layoffs certainly aren't the only ones Chesapeake has suffered as of late, the report marks the first time the natural gas driller has publicly acknowledged such job cuts.
According to Dallas Business Journal, Chesapeake employees caught wind of the layoffs after newly-appointed CEO Doug Lawler sent letters to his company members detailing which departments were affected. Administrative services, communications, drilling, human resources, land, operating services, and treasury are among those departments that made the layoff list, but it is still unclear whether that number could expand.
Lawler took over the position of chief executive from Aubrey McClendon in June, and not long after his appointment, rumors started swirling about the company's plans for multiple rounds of layoffs. Earlier in September, Lawler confirmed his company's restructuring effort, but failed to clarify how many workers would be affected. Now, rumors cite potential layoff figures as high as 2,000, but those have yet to be confirmed.
Now many sources, including CNBC, report that a once peaceful Chesapeake Energy campus is wracked with worry, and these latest layoffs aren't helping alleviate the concern. According to Dallas Business Journal, Lawler has not commented on whether all offices, including the company's headquarters in Fort Worth, will be affected, but employees are preparing for the worst. It was just last month that Chesapeake fired four of its high-level executives, and many of the newly-appointed leaders are remaining mum about what's to come.
For now, Lawler is only maintaining that, "Finalizing our leadership team enables us to successfully execute our renewed focus on financial discipline and profitable and efficient growth from our captured resources. The new organizational structure is vital to the long-term health of our company, and it will continue to leverage the many positive aspects of Chesapeake's culture, including our agility, speed and collaborative work environment."
Don't Miss: Burger King: Full-Fat Fries Are So Last Season