Chevrolet Ad Blunder Pins Racist Tag on GM
General Motors (NYSE:GM) has been forced to apologize and pull the plug on an advertisement that sparked outrage in China. The ad for the Chevrolet Trax featured a song that referred to China as "the land of Fu Manchu".
"Fu Manchu" is a stereotypical Chinese villain who has been described as one of the most racist characters in literature and cinema, according to the South China Morning Post. The character was created by British author Sax Rohmer, who wrote a series of novels based on the depraved master criminal in the early 20th century.
When Chevrolet's European website posted the ad, which was already being aired in Canada through April, the Chinese daily queried the car maker about the video and published an article that branded GM as racist. That clearly set off alarm bells, and the auto company vowed to take down the offensive ad.
Here's the ad:
The uproar can prove to be a major headache for GM even though the video never aired in China, as the country is a very important market for the company's future growth. The firm sells more cars in China than in the U.S., according to Bloomberg.
"Our intent was not to offend anyone and we're deeply sorry if anyone was offended," a GM spokeswoman told the publication. "We're reviewing our advertising approval processes to make sure this doesn't happen again."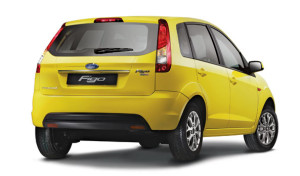 The controversy comes close on the heels of rival Ford Motor (NYSE:F) facing similar heat for another insensitive ad. In March, the Michigan-based company had to apologize for ads in India that showed former Italian Prime Minister Silvio Berlusconi with a wicked grin on his face as he looked on at three bound-and-gagged women in the trunk of a car.
That stroke of 'creativity', which was supposedly an advertisement meant to highlight the enormous trunk space in the Ford Figo, was created by a local ad agency that ended up firing some of its employees.
Don't Miss: Ford and GM Pump the Gas with These Moves.