Chevron and PetroChina: Oil Project Hits Roadblocks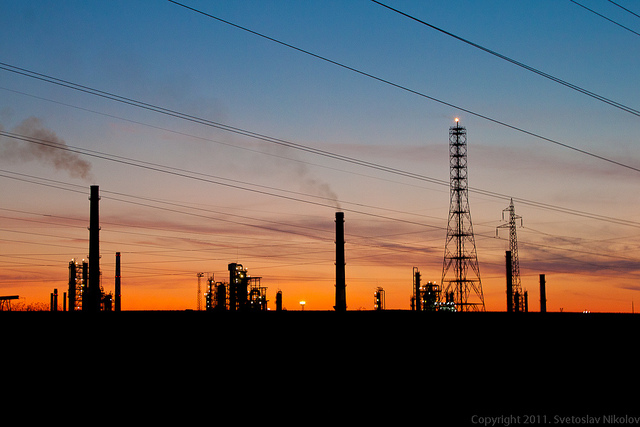 Chevron (NYSE:CVX) and its partner PetroChina (NYSE:PTR) are running into roadblocks in their $6.3 billion Chuandongbei gas project in China, with conflicting views on construction details — according to Reuters. The project is not expected to produce gas until the latter half of 2014 as a result — PetroChina originally thought production would begin in 2010, and even its less optimistic owner, China National Petroleum Corporation, had expected to see gas by 2013′s end.
PetroChina and Chevron agreed to a thirty year deal almost seven years ago and planned to generate 7.6 billion cubic metres of gas per year. "There are some discrepancies over how to develop the fields between PetroChina and Chevron," an industry official in Beijing told Reuters. Chevron holds a 49 percent stake to PetroChina's 51 percent stake, but Chevron is the operator of the energy venture.
The source also reported that the Chinese government froze its consent for the secondary aspects of the project — which has three stages in total — in order that the two companies might get on course with the first phase. "The Complexity of the project, being a high pressure, high sulfur development that means higher operational risks and higher standards for technical processes, also contributed to the delays," a second official told Reuters.
Saftey standards are one item Chevron has taken a strong stance on — likely looking at the 2003 gas well blowout in Chongqing, which killed 243 individuals, poisened thousands, and ended in the expulsion of CNPC's last company head.
Comparatively, a second gas producer in the same area, Sinopec Corp. (NYSE:SHI), spent 32 months on construction, with gas produced for the first time in 2010. "Sinopec being the sole owner of the project had a much stronger sense of execution. It had top attention from Sinopec management, which pooled the best design and construction teams to build it," said another official to Reuters.
Don't Miss: Sanctions on Iran Leave OPEC's Production Balance Uncertain.