Chevron to Exit Shale Gas Tender in Lithuania and 2 Other Dow Movers to Watch
Chevron Corp. (NYSE:CVX): Current price $117.22
The Lithuanian government announced Tuesday that Chevron has elected to withdraw from a tender to explore for shale gas in that country, attributing the move to an incomplete legal framework. Chevron had been the sole bidder to explore for unconventional hydrocarbons in the 1,800-square kilometer Silute-Taurage prospect, and the government recognized it as the winner in September.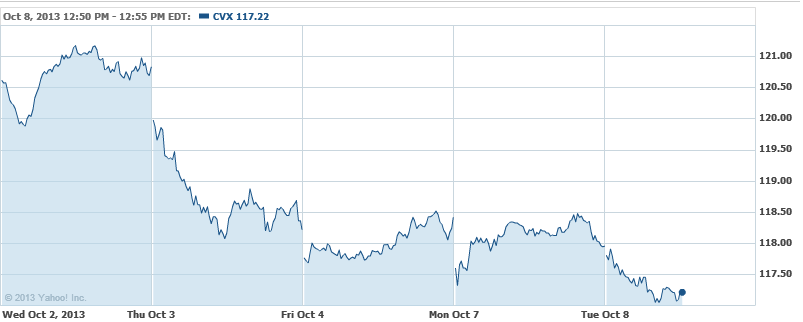 JPMorgan Chase & Co. (NYSE:JPM): Current price $51.30
The JPMorgan senior officer in Brazil, Jose Berenguer, commented Tuesday that companies in that country will have a more diversified base of funding in the near future, with longer maturities and different structures, which will benefit firms centering upon infrastructure and other capital-intensive activities. Berenguer predicted that fundraising patterns within a few years will be quite different from their present state, with longer maturities being the main difference. He was speaking at an event sponsored by Brazil's banking lobby group Febraban.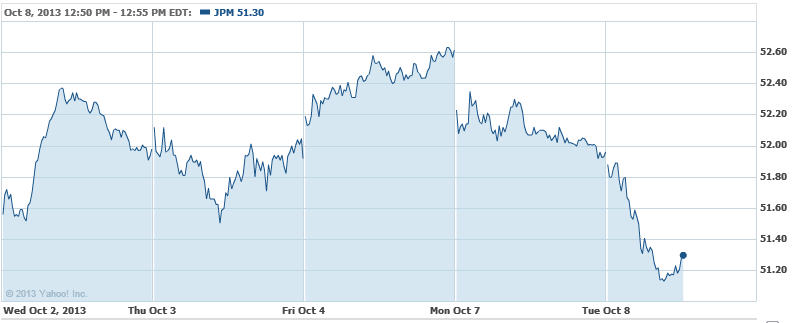 Intel Corp. (NASDAQ:INTC): Current price $22.56
On Tuesday, Intel announced plans to step up the development and deployment of the Internet of Things, by enabling intelligent devices, end-to-end analytics, and linking legacy devices to the cloud so as to drive business transformation. To back this endeavor, the firm unveiled a number of products, which include the Intel Atom processor E3800 product family that was formerly codenamed "Bay Trail-I," a new series of  Intel-based intelligent gateway solutions featuring integrated software from McAfee and Wind River, and new features for the Intel Quark SoC X1000.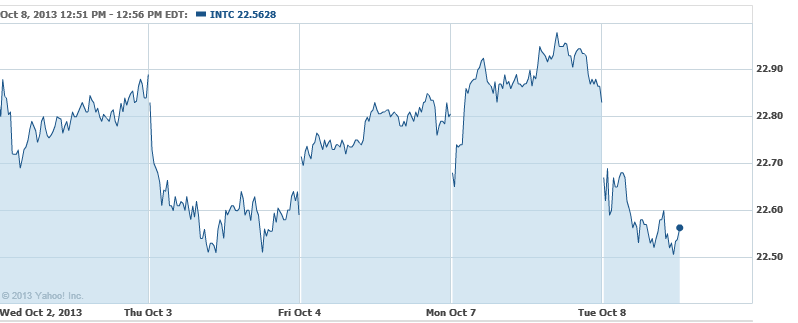 Don't Miss: Is the Manufactured Political Crisis Already Weighing on Small Businesses?