China Adds 7 Million Jobs, Slowdown Fears Linger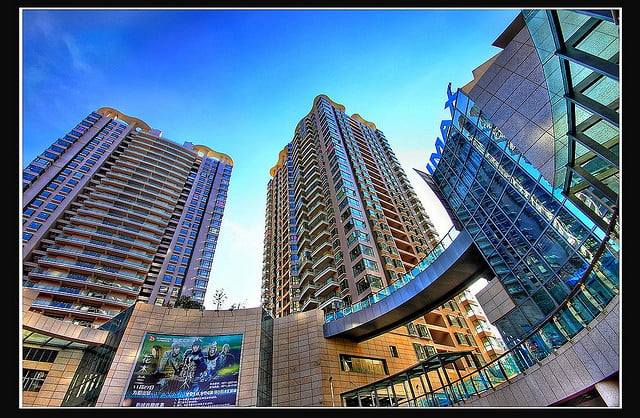 China added more than 7 million jobs in the first half of the year, a number that has officials pointing to the stability of the economy amid global worry that China will be a drag on growth across the world. Chinese growth from April to June slowed to 7.5 percent, the total estimate for growth this year and also the slowest rate in 23 years.
As major trading partners including Europe and Australia are likely to be hit hard by a Chinese slowdown, determining the outlook for the global economy is difficult. Germany, Europe's de facto leader, has seen its exports decline and struggles to find its own growth. Australia provides China with vast amounts of raw materials and commodities, and as the world's No. 2 economy slows and consolidates, prices are likely to drop, hurting Australian exporters.
However, that same price drop will bode well for a rebounding United States, where weakening Chinese demand will mean that it can import such materials at a discount.
The United States recently hosted the U.S.-China Strategic & Economic Dialogue, which saw an array of concerns held by the U.S. addressed by its Asian counterpart. China agreed to commit to a floating yuan with markets determining the rate — American businesses and some lawmakers have complained for a long time that an artificially deflated Chinese currency made its exports more competitive. Moreover, China acknowledged concerns that intellectual property of U.S. businesses was being stolen, a subject previously left undiscussed by the government.
So while the U.S. has strengthened its economic position with China, others are wondering what the landscape will look like after the country finishes undergoing reforms. On its own, China has committed to more liberalized interest rates in the country to avoid a property bubble, as well as force once rapidly expanding firms to consolidate their assets in the face of weak global demand. Low interest rates promoted Chinese businesses to expand at somewhat artificially rapid pace, and layoffs have ensued from the resulting lack of demand.
Chinese news agency Xinhua also reported that Yin Weimin, minister of human resources and social security, has been looking to the service sector as a source of growth. According to Yin, each percentage point of growth in China's service industry will result in 700,000 jobs, an encouraging figure for a country looking inward for its economic future.
Don't Miss: Will Economists Find These Retail Numbers Disconcerting?