China CCTV Blasts Wal-Mart for Quality Control Process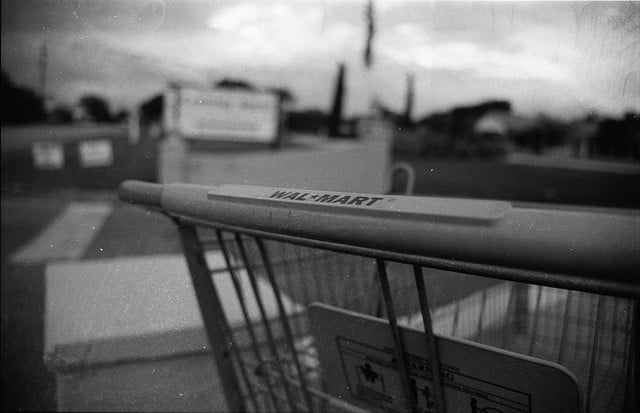 China Central Television (or, CCTV) is at it again. The state-owned Chinese TV station known for its unabashed criticism of foreign firms has officially pinpointed Wal-Mart Stores (NYSE:WMT) as its latest target, and made that clear recently as it accused the retailer of sidestepping its quality control process and advancing its products with higher profit margins. Reuters reported Friday that the interview CCTV based its report on was one it conducted with an anonymous former Wal-Mart employee, and that worker reportedly illuminated in the interview a "special approval process" that Wal-Mart executes, which can be backed by more than 200 documents from 2006. CCTV also charged the retailer with having alcohol suppliers that do not have production permits.
Consumers' opinion of CCTV is varied, and some take the station's blasts against foreign firms seriously, while others see it as a laughing matter. Reuters explained Friday that the station serves as both a platform for the ruling Communist party and a voice for news reports, but because CCTV's reports in the past have lacked credibility, not all of its accusations have been met with responses from the firms in question.
As for its latest blast, Wal-Mart did provide a response to the allegations, and maintained that it keeps a close eye on its supply chain and only uses its special approvals process for special circumstances. It is possible that the Bentonville, Arkansas-based retailer recognizes that much of its business is focused on the retail gold mine that is China, and that's why Wal-Mart was quick to say in a statement following the report, "Our special approval process is used to accelerate listing items from suppliers we already do business with. The process requires three levels of management approval on an item by item, supplier by supplier basis. This ensures that we do not sell fake or inferior products nor we compromise the welfare or safety of our customers."
Wal-Mart is now just the latest to come under the famed CCTV spotlight, following in the footsteps of similar international firms like Starbucks (NASDAQ:SBUX), Apple (NASDAQ:AAPL), and Samsung (SSNFL.PK). However, Wal-Mart stands apart from the crowd because its accusations hit home a little harder than other companies. CCTV blasted Wal-Mart for marketing poor quality products and manipulating prices, and Wal-Mart has already been taken to task by the Chinese government for selling food products past their expiry dates, and even marketing tainted meat. It was only two days into the new year when we learned that Wal-Mart China was recalling its donkey meat snacks on account of tests that confirmed the meat was contaminated with fox meat DNA, so it's safe to say that Wal-Mart is now walking on thin ice in the country.
Reuters also points out that in 2011, China fined Walmart, along with France's Carrefour a combined 9.5 million yuan for manipulating product prices, thus supporting some of CCTV's claims that the retailer beguiles prices in the country. Wal-Mart now operates more than 400 stores and warehouses in China, and plans to open more than 110 new stores in the country over the next three years. The company has been vocal about its desire to expand in China thanks to the rising demand from its growing middle class, but the latest allegations from CCTV, whether valid or not, still don't exactly help the retailer's cause.
More From Wall St. Cheat Sheet: