China Finds GlaxoSmithKline Employees Guilty of Bribery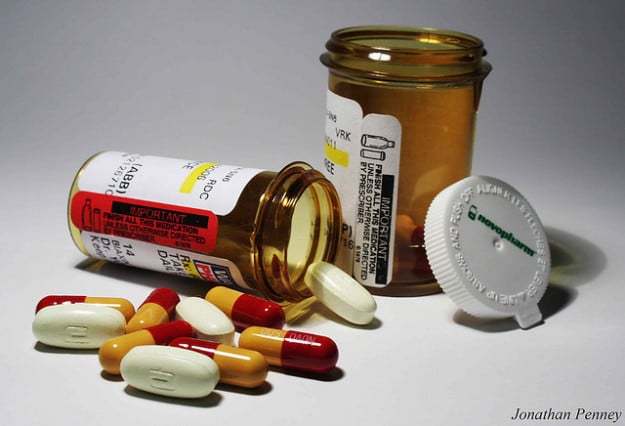 Chinese officials have found some employees of pharmaceutical giant GlaxoSmithKline's (NYSE:GSK) Chinese operations guilty of bribing doctors to prescribe the company's drugs.
China's Ministry of Public Security made a statement on Thursday claiming that GlaxoSmithKline employees were offering doctors money, education credits, and other perks in return for prescribing the company's medicines. The move seems to be a part of a bigger government crackdown on bribery and corruption within foreign businesses in China.
The pharmaceutical giant said that the ministry's statement is the first communication the company has had with the Chinese government on the issue, and that it will cooperate with the investigation. The company is also being investigated by authorities in the U.S., as the Foreign Corrupt Practices Act forbids companies from bribing foreign officials, a category that includes doctors at state-run hospitals.
"We take all allegations of bribery and corruption seriously. We continuously monitor our businesses to ensure they meet our strict compliance procedures — we have done this in China and found no evidence of bribery or corruption of doctors or government officials," the company said in a statement. "However, if evidence of such activity is provided we will act swiftly on it."
The allegations come from an anonymous tipster who claims that GlaxoSmithKline has a widespread practice of bribing doctors to prescribe their medicines, inlcuding for unapproved uses. The allegations in China specifically note doctors being bribed to prescribe the company's popular Botox anti-aging injections. The tipster claims that this type of practice had been rampant in the company between 2004 and 2010.
The Wall Street Journal gained access to some personal emails and a PowerPoint presentation outlining plans to reward doctors based on how much Botox they prescribe. GlaxoSmithKline responded by saying the project described in the PowerPoint was never implemented, and that the documents don't prove that any doctors were ever actually rewarded for prescribing Botox.
China has been cracking down on doctor bribery recently. The practice is widespread in the country, as many doctors there have heavy workloads with low pay and need extra cash to boost their income.
Follow Jacqueline on Twitter (@Jacqui_WSCS)
Don't Miss: Obamacare to Rely on Honor System; Room for Cheating?