China Hurts Starbucks's Earnings, Facebook Beats Expectations Again: Morning Buzzers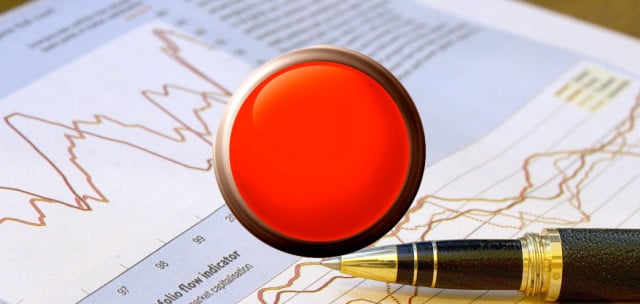 U.S. stock futures fell on Thursday morning, signaling that the S&P 500 will post another day of losses. Stocks fell on Wednesday as the Federal Reserve wrapped up a two-day policy meeting by saying it will continue with its current rate of bond purchases. However, the central bank hinted that it could begin cutting those purchases sooner than economists had been expecting. Exxon Mobil Corp. (NYSE:XOM) and MasterCard Inc. (NYSE:MA) are among the companies due to report third-quarter earnings on Thursday.
Futures at 8:30 a.m.: DJIA: -0.04%, S&P 500: -0.03%, NASDAQ: -0.4%.
Here's your cheat sheet to what's buzzing Thursday morning.
Facebook Inc. (NASDAQ:FB) reported third-quarter results after the closing bell Wednesday that showed mobile counted for an even larger percentage of the company's ad revenue than it did in the second quarter, up from 41 percent to 49 percent. Revenue was up 60 percent on the year to $2.02 billion; earnings per share was 25 cents, beating analyst estimates of 19 cents; and Facebook's adjusted profit doubled, to $621 million. The stock had a crazy post-earnings ride: Facebook's results fueled gains, but comments from CFO David Ebersman about how teenagers are losing engagement with the site and that Facebook is choosing not to increase the number of News Feeds ads caused the stock to drop. Facebook was up 1 percent in premarket trading.
Sony Corp. (NYSE:SNE) shares are down 6 percent in premarket trading on Thursday, as the company posted third-quarter losses in both its electronics and movie businesses. A weak yen and increased smartphone sales helped Sony offset the losses from its movie studio. Sony posted an operating profit of $151 million and a net loss of $197 million. The company cut its full-year net profit forecast by 40 percent, blaming the poor performance of the film White House Down. The Verge reports that Sony is still confident about sales of the upcoming PlayStation 4 console. Sony expects to sell 5 million units by March.
AMR Corp.'s (AAMRQ.PK) American Airlines and US Airways (NYSE:LCC) are reportedly in talks with the U.S. Department of Justice with hopes of settling with the agency rather than going to trial on November 25, people familiar with the matter told Bloomberg. The two airlines' planned merger was stopped by a lawsuit from the DoJ, which claims that the merger will cut down too much on competition and lead to higher airfare prices for consumers. Any settlement will likely involve concessions at Ronald Reagan International Airport outside Washington, D.C., as the two airlines would control 69 percent of the takeoff and landing slots at that airport should a merger go through.
Starbucks Corp. (NASDAQ:SBUX) also posted third-quarter earnings after the closing bell Wednesday, and the stock has slumped after Starbucks gave underwhelming guidance and reported that sales in Asia were down. Net income came in at 63 cents per share, beating the average estimate of 60 cents per share. Starbucks has been aggressively expanding into China, but the company only saw sales rise in the country 8 percent during the quarter, a 1 percent drop from last quarter. Starbucks has recently been attacked by Chinese state media, which alleges the company charges more for its products in China than in America in a deliberate attempt to take advantage of the Chinese people.
Don't Miss: What Is Apple Going to Do About Its Dividend?