China Is Fed Up With Capitol Hill and the Debt Ceiling Drama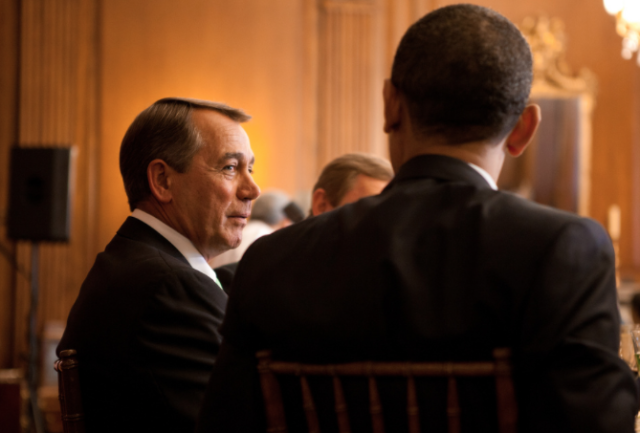 The political drama taking place in Washington, D.C., is leaving viewers around the world displeased with the usual programming. Congress is once again involved in a self-inflicted fiscal crisis, and a typical last-minute cliffhanger looks more likely with each passing day. While this way of conducting business is nothing new for Congress, it's certainly taking a toll on the audience.
At the beginning of October, the U.S. government went into partial shutdown mode for the 18th time in the past four decades. Adding to the political debacle, Congress needs to raise the national debt ceiling for the 80th time since 1960. These two issues are likely to be solved soon — at least in the short-term — but China is using this opportunity to voice its concern.
"As U.S. politicians of both political parties are still shuffling back and forth between the White House and the Capitol Hill without striking a viable deal to bring normality to the body politic they brag about, it is perhaps a good time for the befuddled world to start considering building a de-Americanized world," writes Liu Chang of Xinhua, China's official news agency.
He added that America is trying to build a "global empire by imposing a postwar world order," and that the government in Washington has "abused its superpower status and introduced even more chaos into the world by shifting financial risks overseas."
A little more than two years ago, Standard & Poor's downgraded federal government debt for the first time in history due to political turmoil in Washington, D.C., and the fiscal condition of the nation. History appears to be repeating in regards to political turmoil, and China holds nearly $1.3 trillion in U.S. Treasuries — more than any other country.
"Most recently, the cyclical stagnation in Washington for a viable bipartisan solution over a federal budget and an approval for raising [the] debt ceiling has again left many nations' tremendous dollar assets in jeopardy and the international community highly agonized," Liu wrote in Xinhua. "What may also be included as a key part of an effective reform is the introduction of a new international reserve currency that is to be created to replace the dominant U.S. dollar, so that the international community could permanently stay away from the spillover of the intensifying domestic political turmoil in the United States."
This is hardly the first time China has spoken up. Earlier this month, a top Chinese official warned the U.S. that the debt ceiling "clock is ticking." During the last debt ceiling debacle, Xinhua wrote, "International supervision over the issue of U.S. dollars should be introduced and a new, stable and secured global reserve currency may also be an option to avert a catastrophe caused by any single country."
Although the People's Bank of China has not formally disclosed any changes to its gold holdings in years, it's widely believed that the central bank is purchasing gold to diversify its reserve holdings. At last count, China's official gold holdings stood at 1,054 tons, only 1.3 percent of its total reserves, according to the World Gold Council.
Don't Miss: Is Congress Bad for the Stock Market?
Follow Eric on Twitter @Mr_Eric_WSCS