China Plans to Double Power Generation by 2030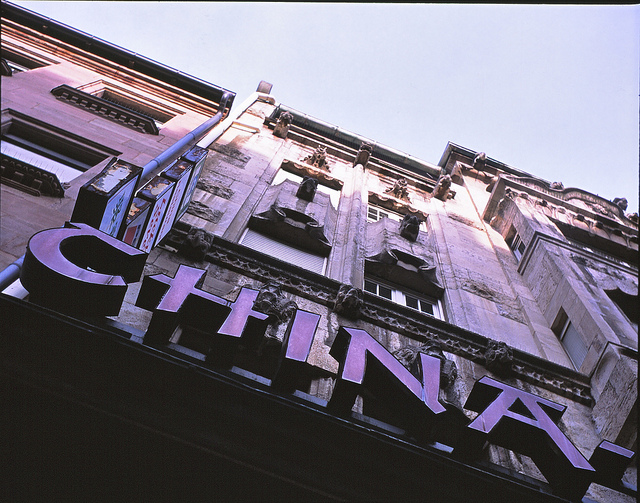 China — the world's largest emitter of carbon-dioxide — expects power demand to grow by 5 percent annually and plans to more than double its power generation capacity by 2030 to meet its relentless demand though a mix of fossil fuel and renewable energy-powered plants.
Half of China's new plants will be powered by renewable energy, but dirty coal remains — and will remain for the foreseeable future — the most important fossil fueling China's growth. China may add 1,583 gigawatts of capacity and attract $294 billion in renewables investment by 2030 even though the coal will still account for more than 50 percent of power generation.
While the environment might appreciate the rise in renewables, the specter of coal still haunts the atmosphere. To this end, China has indicated it may invest an additional $340 billion in energy-saving and emissions-reducing projects.  In addition, the Chinese Environment Ministry is considering stricter controls on vehicle and industry pollution.
Beijing is also boosting solar-power targets as it seeks to curb pollution that spurred unrest about dirty air and water resources. It is expected that once renewables are added, carbon emissions from power generation could start to decline by 2027.
China accounts for half of the world's coal consumption, and while coal-fired capacity will drop as renewables and gas generation rise, the fuel's share in the power mix will remain at a high of 58 percent in 2030 — though this projection is considerably lower than what we're seeing now. For 2012, that figure was a horrifying 72 percent.
China aims to cut total coal consumption to below 65 percent of total primary energy use by 2017 as part of a comprehensive new plan to tackle air pollution. Beijing will stop approving new thermal power plants in key industrial areas. China would also aim to raise the share of non-fossil fuel energy to 13 percent by 2017, up from 11.4 percent in 2012. Its previous target was 15 percent by 2020.
The government is encouraging big companies such as Sinopec (NYSE:SNP) to strengthen their commitment to protecting the environment. To that end, Sinopec has announced it would invest 22.9 billion yuan (about $3.7 billion) on an environmental protection plan. But Sinopec's hand is being forced here, and the government is playing it tough, announcing that it will stop approving new refining projects for the two top state oil firms — Sinopec and China National Petroleum Corporation (CNPZ:CH) — because they have failed to meet key pollution targets for 2012.
Last year, China asked seven cities and provinces to put in place regional caps and pilot programs for trading emission rights. China ranks first in the world in attracting clean energy investment, receiving $ 65.1 billion in 2012. The country has provided nearly $40 billion dollars to other countries' solar and wind industries over the past decade. Chinese companies have made at least 124 investments in solar and wind industries in 33 countries over the past decade, more than half of which were made in 2010 and 2011. Most of the investments were in developed countries, led by the U.S., Germany, Italy, and Australia.
Originally written for OilPrice.com, a website that focuses on news and analysis on topics of alternative energy, geopolitics, and oil and gas. OilPrice.com is written for an educated audience that includes investors, fund managers, resource bankers, traders, and energy market professionals around the world.
Don't Miss: 8 States With an Unemployment Problem.