China: Room for Wal-Mart?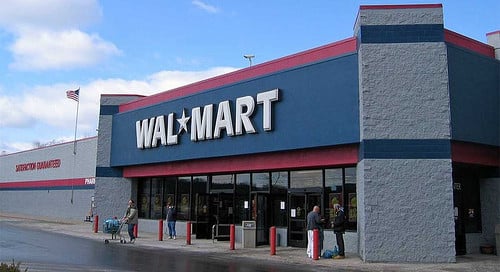 Wal-Mart (NYSE:WMT) has plans to expand its overseas business — specifically hitting hard on China to create a market share in cities where it has none.  With an international operating income decrease of 1.3 percent year-on-year in its fiscal second quarter and similar declines in Canada, Mexico, Japan, and Britain — according to Reuters — expansion in China could be invaluable.
Reuters reported that China's compliance division has been overhauled with a completely new management team put into place. As for Wal-Mart's online section — Yihaodian – user numbers have doubled, up by 12 million compared to last year.
According to The Wall Street Journal, Scott Price, the chief executive of Wal-Mart's Asia division described retailers as "hopeful" of success in the Chinese market. He spoke on the corporation's plans Saturday at the Asia Pacific Economic Cooperation conference in Bali.
That said, challenges are certainly present for Wal-Mart's business interests in China. Shaun Rein of Shanghai-based China Market Research Group said, "Chinese consumers also expect the highest-quality shopping environments at foreign retailers, but Wal-Mart's stores look like lean warehouses in comparison to domestic rivals."
Wal-Mart's investment of $80 million towards store upgrades in China may perhaps do something towards fixing its image.   Its investigation into potential violations of the U.S. Foreign Corrupt Practices Act in India, China, Mexico, and Brazil will hardly do much for that picture though — a subject Rein had no comment on.
Following factory fires in Bangladesh, Wal-Mart has also faced safety scrutiny of its sourcing practices, according to the Wall Street Journal. India's government is presently considering accusations made by a lawmaker that Wal-Mart was unlawfully investing in a supermarket chain in India.This would be a violation of  foreign-investment rules, according to The Wall Street Journal.
Add to this the economic difficulties in Japan and their effect on Wal-Mart's success there, and it's clear that expansion in Brazil and China might make all the difference.
Don't Miss: Will Amazon's Set-Top Box Go Live in Time for the Holidays?