China to Reform Economy, Defend 'Lower Limits' of Growth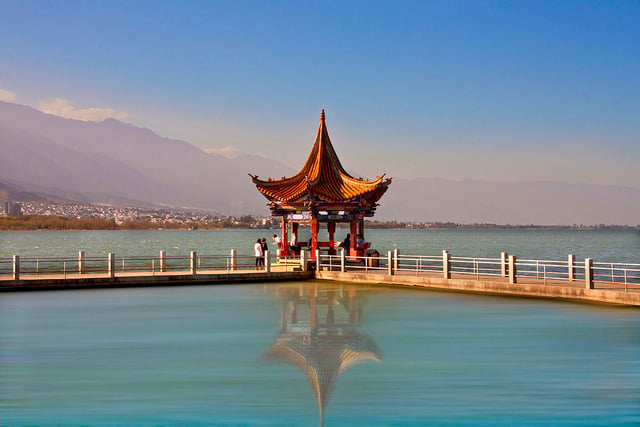 China is taking steps to assuage global markets and convince foreign governments and companies that it will not let the bottom fall out from beneath its economy.
Concerns in the global community about the ramifications of the Chinese slowdown have been widespread, as countries like Australia, dependent on Chinese imports, will be affected by the decreased demand. Europe is also worried about China, since countries like Germany sell a fair amount of products there, most notably Volkswagen, which is a major player in the Chinese auto space.
The Chinese government has also accepted slower growth as a part of progress. President Xi Jinping said last month that other factors should be the hallmarks of growth going forward — specifically environmental improvements, social development, and improvements in welfare. Such a commitment to slowing down the exporting juggernaut has rattled markets, especially when coupled with the end of quantitative easing in the U.S., two variables that could put the brakes on global expansion.
However, the government has made comments indicating that there is a limit to the slowdown it will tolerate as it tries to grow its economy for the more than 1 billion people living there.
The country is on the move toward liberalization since overexpansion of businesses there and meetings with the U.S. prompted the realization that it must restructure its economy. A deflated currency and low interest rates both monitored and handled closely by the government has led to Chinese firms expanding faster than global demand can keep up.
Now, with layoffs ensuing, China will allow rates to rise more organically in order to discourage continued growth. Premier Li Keqiang said on state TV that the government would defend the "lower limits" for economic growth, according to Reuters. The country agreed at its annual talk on economics with the U.S. to liberalize the yuan and allow it to move to a market-based exchange rate, something that could benefit a number of countries looking to export, as well as help China transition to a domestically oriented economy.
China is turning inwards for future growth, looking to areas like the service sector to propel a more sustainable expansion of the economy that's less dependent on external factors. Each percentage of service sector growth there is expected to result in 700,000 jobs, a hefty number that has the government further convincing markets that China is by no means stalling.
Don't Miss: Higher Interest Rates Weigh on the Housing Market.