China: We Will Survive American Monetary Policy Spillover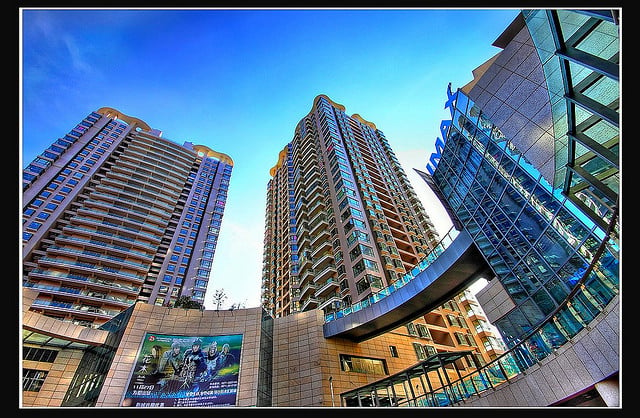 The chief of the Central Bank of China, Zhou Xiaochuan, expressed confidence that his country could weather the storm if the United States decides to taper quantitative easing, Reuters reports.
"In the face of a possible shock, China will ensure vitality and resilience of the micro-economy and maintain flexible policies," Zhou said, according to China's Xinhua news agency. However, he expressed some concern that "China cannot be immune if there is sharp volatility in the global financial markets," echoing sentiments about the risk of spillover effects even if China's currency is not directly affected.
Zhou's fears seem to be reflective of recent actions taken in the wake of dropping currency values in countries such as Brazil and India. Chinese banking officials have made calls for strengthened financial ties between emerging countries, which have included currency swaps and informal agreements. However, the biggest move on that front has been the establishment of a $100 billion fund to steady emerging currency markets, negotiated by BRIC nations during the Group of 20 summit currently taking place in St. Petersburg, Russia.
China is one of the largest contributors to the fund, being responsible for $41 billion of its contents. However, some experts have called into question the efficacy of the fund, citing its relatively small size and the time frame that it will take to get it up and running, Reuters says. Analysts who have claimed that $100 billion comes in on the small side have pointed out that it would not be enough to stop a large run-in on one of the currencies of a major player in the fund, were such an event to occur.
Ben Rhodes, a deputy U.S. national security adviser for strategic communications and speechwriting, tried to quell concerns by saying, "I think that what has been demonstrated is we've pursued a pro-growth policy, and we believe that that ultimately is good for the global economy, because when the U.S. economy is growing it helps provide momentum," the Financial Times reports.
While developing countries would not disagree with Rhodes's statement, it does not capture the key point of difference, which is not what happens during quantitative easing but rather what happens after. Chinese officials say that the U.S. has a responsibility to the world at large to be mindful of the effects of its policies on other nations, given that the U.S. is the issuer of such a widely used reserve currency. China currently has the largest stockpile of foreign exchange reserves, with a total value of approximately $3.5 trillion.
One bright spot for China at the summit is potential progress toward a deal between Gazprom and CNPC, China's state energy company. Officials of the two companies met alongside the nation's representatives at the G-20 summit to continue negotiations for delivery of natural gas to China. Though a deal could be profitable for both countries, the sticking point so far has been the price. Even if a deal were to emerge, though, it would not overshadow the head-butting that is happening over the impact of U.S. monetary policy on the developing world.