China's Anti-Corruption Net Sweeps Up Goldman Sachs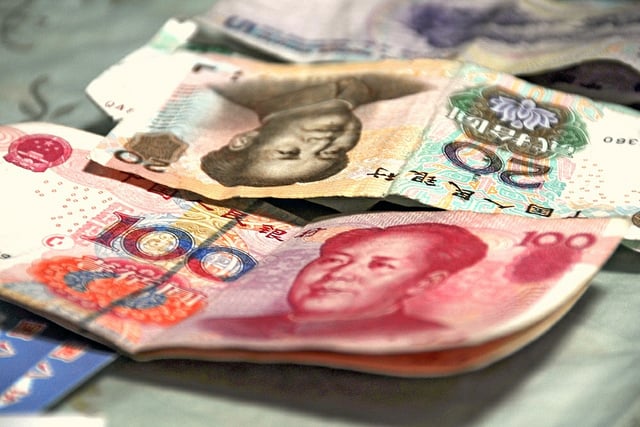 China's leadership has initiated more than one campaign to root out corruption, but in what has become a predictable pattern, each and every one has failed. But President Xi Jinping —  who became the country's head of state in March of 2013 after a confirmation vote by the 12th National People's Congress — is making another attempt to renew the Communist Party by breaking with its past, a past riddled by bribery, the exchanging of favors, and all manner of corruption.
Previous anti-corruption efforts have typically been employed as a means to undermine political opponents, a goal that eventually undermined the effectiveness of the attempt to make the party any more accountable. With Xi's different outlook, policy experts believe this time could be different.
Already, Xi's efforts have begun to produce results. At the center of an emerging corruption investigation, Lei Yi, chairman of the world's largest producer of refined tin, Yunnan Tin Company, has been arrested and charged with accepting 20 million yuan, or approximately $3.3 million, in bribes, China's state-owned Yunnan Info Daily reported this week. That report also showed that Lei received the bribes from four individuals, including Li Hongtao, the chairman of LEED International Education Group, and the involvement of Li puts Goldman Sachs (NYSE:GS) in a supporting role in the growing bribery scandal. To be clear, the investment bank is not accused of any wrongdoing. The official report did not even mention Goldman Sachs.
Goldman began investing in LEED back in May 2008 — a decision that was certainly not misguided at the time. The investment bank joined forces with the National Education Group, an education-investment company in Beijing, in order to focus on the investment in, and management of, private schools in China, as statements on LEED's website indicate. The Chinese education market is very lucrative given the emphasis the Chinese state-run education system has put on test taking.
In the eyes of many, schools have become "test-taking factories," as the Wall Street Journal reported, making demand for better education alternatives skyrocket and providing opportunity for investment. Citing data from BDO Financial Services, a global advisory firm, the publication explained that the Chinese spending on education and training has increased by at least 20 percent in the past five years.
So far, Goldman Sachs has sunk at total of $66.5 million, in two tranches, into LEED, for which the investment bank was given a less than 50 percent stake in the company. The first tranche of $25 million was paid to setup LEED. The next payment of $41.5 million was made in 2009. One month after the first tranche was paid is when problems began. LEED made its first acquisition, investing in Dianchi College, a 12-year-old multidisciplinary school that was once affiliated with Yunnan University, which is located in the southwestern province of the same name. The Dianchi investment remains the largest in LEED's portfolio, according to the company.
According the state media's report, acquired by the Journal, LEED's Li bribed Yunnan Tin's Lei to allow the educational investment company to take control of Yunnan Tin's 45 percent stake in Dianchi in September 2009.
Corruption concerns have dogged other United States-based banks as well. Descendents of prominent and influential of prominent and influential senior communist officials — known as Chinese Princelings — have significant political clout, meaning the ability to make business dealings run more smoothly for foreign companies. But, under the Foreign Corrupt Practices Act, a company is prohibited from giving a personal benefit, meaning a bribe, to a decision maker in return for business.
Regulators have long monitored the international hiring practices of energy companies and pharmaceutical firms, but now the Securities and Exchange Commission and the Department of Justice have recently added another focus: the banking industry.  In particular, regulatory authorities have opened a bribery investigation into whether JPMorgan Chase (NYSE:JPM) hired the relatives of powerful Chinese officials to help secure government contracts. Like Goldman, JPMorgan has not been accused of any wrongdoing thus far.
Follow Meghan on Twitter @MFoley_WSCS
Don't Miss: BofA: Your Defective Mortgage Problems Aren't Over Yet.