China's Budget Carrier Boom is Big Business for Boeing
China has already established itself as the largest market for automobiles in the world, and thanks to recent relaxations on regulations governing local airlines, it might become one of the largest markets for aircraft as well, as Boeing (NYSE:BA) is getting a $3.8 billion taste of.
Juneyao Airlines Co., a major Chinese airline, is now able to launch a low-cost subsidy due to the aforementioned slackening of government control on the low-cost industry and is stocking its new unit with fifty Boeing 737 jets, including the next-generation 737 MAX planes. At list prices, these planes sell for between $76 million and $109.9 million, leading to a total cost of between $3.8 billion and $5.5 billion for the order, though manufacturers will often supply discounts on the list prices.
Boeing rival Airbus Group NV believes that China may overtake the U.S. as the largest aircraft market by 2032. Bloomberg reported that China's Civil Aviation Administration said earlier this year that it would relax the regulations and explore tax breaks that would encourage budget carriers, as China Eastern ordered seventy Airbus A320s worth about $6.4 billion this past March.
"The low-cost carrier environment is getting increasingly friendlier," Patrick Xu, a transportation and infrastructure analyst at Barclays told Bloomberg in a phone interview. "We are starting to see more start ups."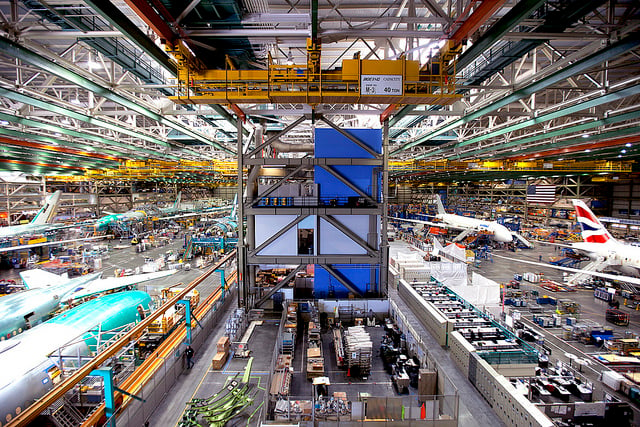 China has seen a rapid rise in wealth in many aspects of its society — largely among the already-wealthy and the millionaires, but in the middle and lower classes as well. It's this rising wealth that has spurred the country to become one of the largest consumers of automobiles, and it may become one of the largest consumers of aircraft as well.
Marc Allen, Boeing's president for China, said earlier this year that after delivering a record 143 planes to the country last year, the company is intending to deliver 140 this year. Boeing obtained orders for more than 230 new aircraft from the country last year, and delivered a record 648 planes around the world, he added.
Budget airlines historically have bought older models to try and save money up front, but new generations of jets that are lighter, larger, and more fuel efficient have been seen as a better longer-term investment by the airlines.
Boeing's website reveals that China Southern, Asia's biggest airline by passenger numbers, took deliveries of thirty-seven aircraft last year, behind only American Airlines, which took possession of thirty-nine. 
More from Wall St. Cheat Sheet: