China's Demand for SUVs Is Pushing Ford to Increase Exports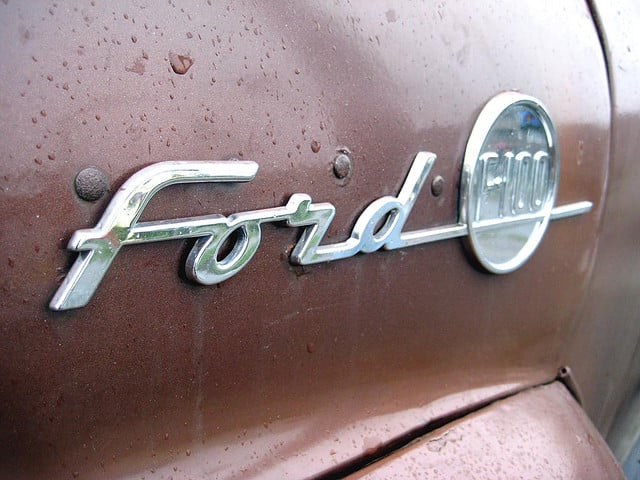 Ford (NYSE:F) is ramping up the number of vehicles it exports to China as automakers are competing to build sales in the fastest-growing auto market in the world. According to a report from The Detroit News, Ford is increasing its exports from the U.S. and Canada to China by 40,000 vehicles per year, utilizing a shipping port in Portland, Oregon.
Most of the exports to China will be focused on SUVs, which are growing in popularity in the country. The Edge midsize and the Explorer full-size SUVs are among the new vehicles that will be shipped from North America to China. SUVs are expected to drive gas consumption in China for the year, as the vehicles are seen as a desirable status symbol in the country and are thought to be a safer option for traversing China's dangerous roads.
"The vast majority of the vehicles we sell in China are built in China," Ford said in an emailed statement to The Detroit News. "As part of our plan to offer a full family of SUVs to Chinese consumers, we began importing the Ford Explorer from the U.S. to China this year. Explorer joins our locally produced EcoSport and Kuga, as well as Edge, which is imported from Canada."
Ford isn't just focusing on exporting SUVs, though. The company announced last week that it plans to take its Lincoln luxury brand to China by the end of 2014, as well. Ford Chief of Asia Pacific Dave Schoch said that the Lincoln vehicles will be made in the U.S. and shipped to China for the time being.
Ford has been aggressively expanding in China as a part of CEO Alan Mulally's "One Ford" initiative. Ford is expecting to sell 900,000 vehicles in the country in 2013, and its sales in China have already jumped 51 percent this year. Schoch said he expects Ford's market share in China to reach 5 percent by the end of the year, which is double what the company's share was at the end of 2011.
Ford doesn't give specific information on how many vehicles it ships from North America to China, but the company's total number of vehicles exported to China and sold there totaled 16,405 for the first nine months of 2013, The Detroit News reports.