Chinese Auto Race: Will the Government Stifle Growth?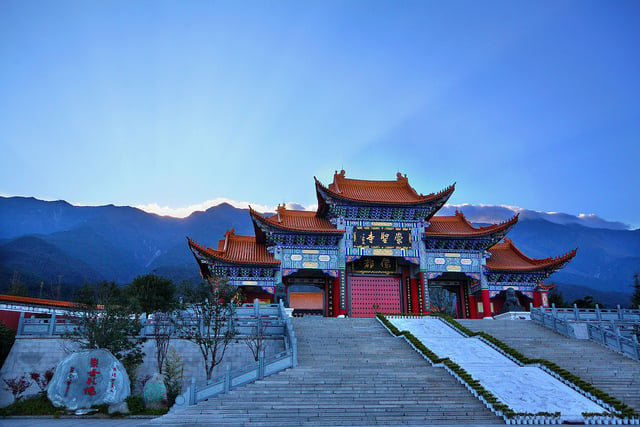 China is trying to strike a balance between growth and the environment by reassessing the sale of cars in the country, with municipal governments considering a restriction on the number of cars available for sale.
The move comes as Beijing and other cities in eastern China battle rampant smog and pollution problems due to the congestion of automobile traffic and coal-fired power plants.
The decision by the governments has prompted the China Association of Automobile Manufacturers (CAAM) to alert those in power to the possible economic ramifications of their decisions, which would come at a time when many companies are ramping up investment in China as consumer demand for cars booms.
Shi Jianhua, deputy secretary general for the CAAM said in a statement that, "We shouldn't simply adopt restrictive policies as they have seriously dampened [the] demand of the people." Specifically, her organization predicts that as many as 400,000 units for sale could be eliminated from the marketplace, equivalent to 2 percent of what was sold last year. Foreign automakers are just getting going in China, it seems, making a potential decision on this front even more tedious.
General Motors (NYSE:GM) and Volkswagen are competing hard to replace Toyota (NYSE:TM) as the world's largest auto manufacturer, which is due in large part to the vast Chinese market. GM sold 1.57 million vehicles in China in the first half of 2013, compared to Volkswagen's 1.54, making it a close race to be sure.
For Volkswagen, the rise in sales for the year represents a 19 percent increase from total sales last year, an impressive feat. The company's diversity of offerings, from more budget-friendly Volkswagen branded vehicles to the more posh Audi brand, help keep it competitive in a market where status and a diversity of choice can make it hard to survive, let alone gain market share.
Ford (NYSE:F) is finding out what an uphill battle this can be, looking to expand its relatively small share with billions of dollars in investment. Last year Chinese consumers bought 19 million cars, of which Ford only commanded 3 percent, or 570,000 cars sold. Part of the problem has little to do with the nature of the Chinese market itself. The government there has an import duty of 25 percent, leading to substantial markups on cars sold there. When combined with Ford's relative lack of budget cars, it would seem that their $80,000 Explorer is rather disadvantaged. Ford also was late getting into the market, as competitors such as Volkswagen did not experience the same amount of corporate turmoil that the American automaker did during the financial crisis of 2008/9.
Ford sold a record 407,721 in the first half of this year, and currently has plans to invest substantial money in China, including a $760 million plant outside the eastern city of Hangzhou. The plan is expected to be completed in 2015.
Toyota has faced its own problems in the country, where bouts of anti-Japanese sentiment have hurt sales. The world's largest automaker has increasingly turned to southern China, where more amicable attitudes towards Japan are believed to exist. However, in some good news for Toyota, sales have started to rebound. The fortuitous rebound comes despite the country's largest distributor of Toyota-owned brands, Zhongsheng Group Holdings Ltd., recently focusing more on European companies to shield itself from losses.
Foreign automakers may find themselves in a somewhat bittersweet position going forward. As a slowdown in exports transitions the Chinese economy towards a more consumer-based model, it is in fact exports and cheap labor costs that have contributed to the booming economy in China. With Chinese consumers still having an incentive to save owing to the lack of social safety net in the country as well as the one-child policy, car companies will have to hope that China can find new ways to spur growth and domestic consumption if they want to continue expanding into the market.
Don't Miss: GM: Investment in Peugeot Will Stand As Is.