Chinese Inflation Remains Subdued in November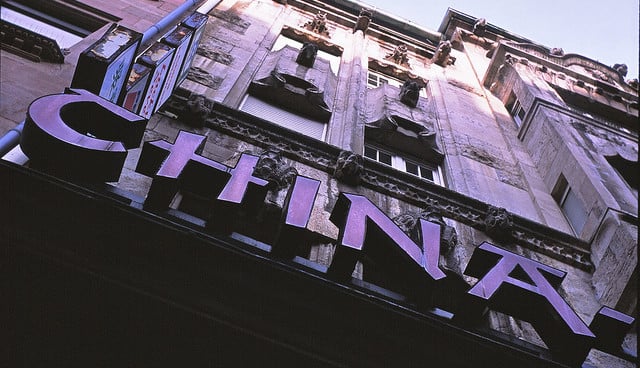 China's inflation rate dropped slightly in November, Reuters reports. Inflation in China came in at 3 percent last month, down a fraction from October's 3.2 percent. Many economists had expressed fears over rising inflation in China after a spike earlier this year that sent rates above 3 percent, a manifestation of the central bank's fiscal stimulus from over the summer.
However, as policies have tightened, it appears as if November's data reflect the beginning of a turnaround that could give the Chinese government more room to maneuver moving into 2014.
Leading the way in the inflation drop were food prices, which declined after posting several months of sharp increases earlier this year, according to Reuters. Producer prices continued to fall year over year, though they were virtually unchanged from October. Producer prices have been falling on an annual basis for nearly two years in China.
Concerns over inflation rates will only become serious if levels hit above 3.5 percent. Many economists believe that pressures on inflation rates will remain in the coming months unless monetary policy is seriously changed in China, which is unlikely to happen. This means that rates stable around 3 percent could become the norm in the country, at least until late in 2014.
An in-control inflation rate gives the Chinese government more room to ensure that it meets targeted levels for economic growth. For 2013, the Chinese economy is on track to meet its target of 7.5 percent, while for 2014, there is still debate over whether the best target is 7 percent or 7.5 percent. Officials discussing the issue have noted that they do not wish to put too much pressure on the country's economy as other priorities — such as sustainability and financial liberalization — take hold. However, others have pointed out that 7.5 percent is already a relatively low threshold for a country that has regularly posted numbers above 10 percent in the past.
The Chinese government has already taken several key steps toward liberalizing interest rates in the country, the Financial Times reports. The result so far has been a somewhat predictable rise in rates in all forms of instruments, including bonds. Interest rates are currently being held artificially low around the world, meaning that leaders will face the difficult task of keeping them from rising over the coming months.
In China, meanwhile, some groups of people are not so happy about inflation rates. MarketWatch reports that student protests over increases in food prices continued, with the latest round hitting the city of Chongqing. Angry students point to food prices that have risen by more than 5.5 percent annually as a significant driver for inflation being higher than the official statistics would indicate; the rest of the basket used in some calculations has risen by as little as 1.6 percent year over year.
Don't Miss: 3 Signs We're Not in a Stock Bubble.