Chinese President: Reforms Must Be Deepened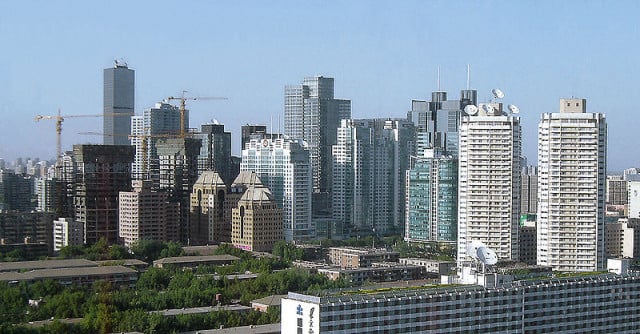 Chinese officials have been in the media frequently recently, touting their ability to reform, and their need to change the dynamics of the economy there.
The message out of Beijing is that China will accept slower growth rates, and continue to change the economy in ways that support domestic consumption and create a more prosperous society by 2020.
Premier Li Keqiang was quoted by the Xinhua news agency as saying 7 percent is the minimum standard for what the country will accept, a rate of growth slower than current official estimates of 7.5 percent, which will already be the slowest rate in 23 years. If growth drops below that pace, the government is expected to take measures to keep the country en route for stabilization and liberalization.
The country has freed significant aspects of its tightly controlled economy recently, telling the United States that it would float the yuan in the future, as well as remove the floor on lending rates. The People's Bank of China has not yet removed controls on deposit rates — something that is seen as hampering Chinese consumption. Currently rates are capped at 3 percent by the government, and in a culture of savers, a removal of such a control could make way for better returns for depositors, and create more cash for future consumption.
China continues to have trade spats with the United States and the EU while it restructures its economy, as both continents pressure China to stop subsidizing export firms. This action creates more competitive Chinese businesses, and has evoked tariffs as a response from both the U.S. and Europe. China has responded with tariffs of its own on U.S. solar panel materials. Tensions remain high in this area, though China did acknowledge the issue of its corporate subsidies at a recent summit in the United States.
Signs of reforms have generally been well received by markets, and Chinese shares listed in Hong Kong posted their largest gains in 7 months today.
President Xi Jinping has also taken to the media to discuss the state of Chinese reforms. Xinhua news agency reports the president as saying, "To address the series of problems and challenges facing our country's development, the key is to deepen reforms in all aspects." Vice Premier Zhang Gaoli has also been speaking about the need to wean the countries growth off of foreign investment and exports, and broaden industries such as the service sector.
President Jinping has previously been concerned about public perception as China transitions its gargantuan economy to a different growth model, saying in June that leaders should be measured by factors such as welfare improvement, social development, and environmental indicators.
Don't Miss: Excessive Heat Pushed Customers Into Open Arms of Retailers.