Chip Wilson: Lululemon Is Not Meant For All Body Types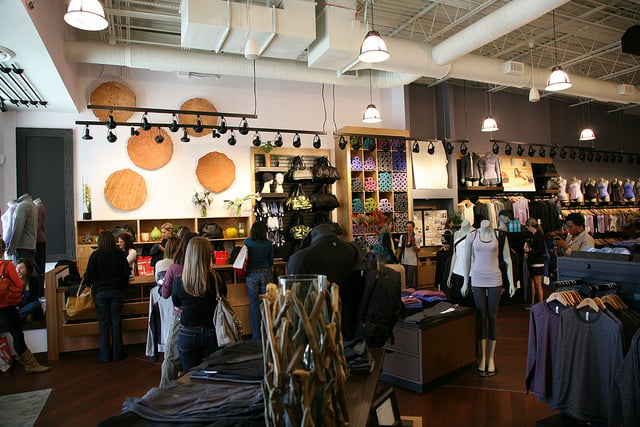 Lululemon Athletica Inc. (NASDAQ:LULU) has found itself in the midst of a public relations controversy after company founder Chip Wilson stated that his products were not right for certain body types.
Lululemon, which has yoga pants that have become extremely popular across the country, was the recipient of significant backlash this week when Wilson made statements in an interview with Bloomberg TV that have been viewed as commenting on larger body types. "Quite frankly, some women's bodies just actually don't work for it," Wilson said, adding, "They don't work for some women's bodies."
Sashea Lawson, a triathlete and distance runner in New York City, told Reuters, "It's absolutely ridiculous. I've shopped there before, but I won't again." And Raine Stark, a barista and runner from Oakland, California said, "It's problematic to try to shame women or push one body form."
Lululemon has seen its net revenues increase nine-fold since 2006 to $1.37 billion at the end of the 2012 fiscal year. The company has become a hit among investors with a price-to-earnings ratio at 29.7 against the 18.0 median of its peers, according to Reuters. Additionally, revenue over the next 12 months is expected to grow 20.8 percent — almost four times that of its peers.
As Reuters points out, Lululemon has had some significant problems over the past year. A recall in March — based around some of Lululemon's yoga pants being so sheer as to be see-through — will reportedly cost between $57 million and $67 million, and the company lost Chief Executive Officer Christine Day soon after the recall when she unexpectedly announced that she was leaving the company.
The most recent statements by Wilson revolved around the complaints that the company has received about piling. "It's really about the rubbing through the thighs, how much pressure is there over a period of time and how much they use it," Wilson said.
But even as the overwhelming response from women has been negative, there are those that believe Wilson has a point, even if he didn't necessarily go about it the right way.
"People need to be conscious of how they present themselves in public," said Brooklyn-resident Anne Baker. "He probably shouldn't have said it. It's going to be horrible PR. But it doesn't mean it isn't true."
Investing Insights: Can Siemens Stock Trend Higher?