Chipotle's Dazzling Animated Short Takes Aim at Fast-Food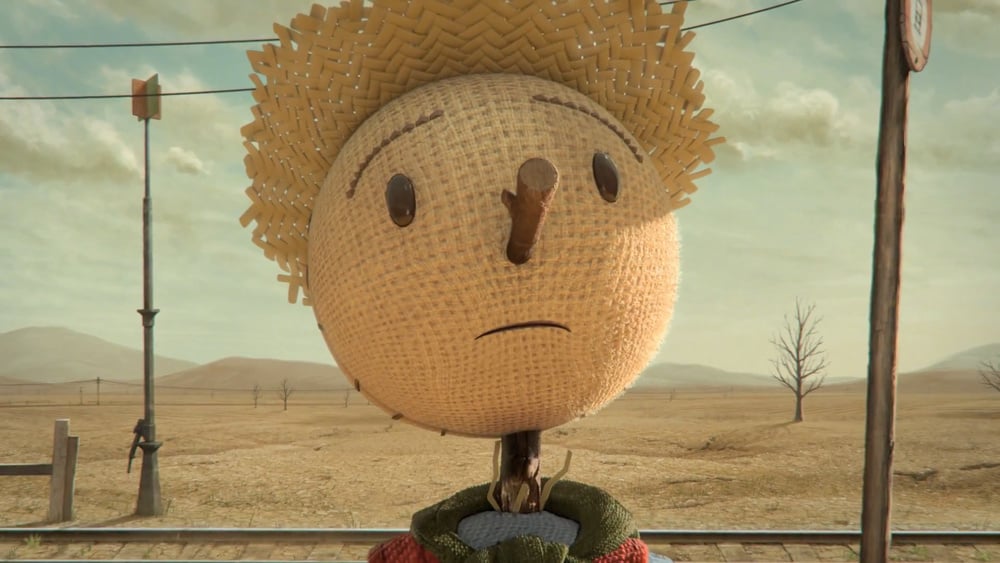 Chipotle Mexican Grill (NYSE:CMG) has gone to great lengths to establish itself as a healthy alternative to fast-food companies like McDonald's (NYSE:MCD). When walking into Chipotle, it's difficult to miss the signs that state "responsibly raised beef, pork and chicken," which refers to the fact that all the meat Chipotle buys is from animals raised either outside or in humane pens, have never been given antibiotics, and are fed additive-free vegetarian diets. And now, the company is employing creative means, in the form of an animated short film and game, to bash its main fast-food competitors and hopefully boost sales.
The short film, entitled Scarecrow, is primarily aimed at criticizing Chipotle's fast-food rivals who drug animals in order to profit. As the film begins, a scarecrow walks into a huge factory called "Crow Foods Incorporated" and sees conveyer belts carrying boxes labeled "100% Beef-ish" along with chicken labeled "all-natural." The scarecrow later spies into rooms where chickens are being injected with growth promoters and cows stand in tiny stalls while being pumped with a liquid.
After viewing other horrors at the factory, the scarecrow exists and picks a red pepper from  small garden before cooking at his small home and later selling tacos as a street vendor. Not exactly the most subtle use of imagery, but the production value of the film project is surprising strong. Also, an eerie rendition of "Pure Imagination," from Willy Wonka and the Chocolate Factory, is sung by singer-songwriter Fiona Apple.
The short film was created by Academy-Award winning Moonbot Studios and is the teaser to a game available for free on iPhone and iPad where the player's goal is to take down Crow Foods. Chipotle's description of the game says that the player's goal is to "tilt and tap your way through four unique worlds to protect vulnerable veggies, rescue caged animals, and bring fresh food to the citizens of Plenty, all while dodging the menacing Crowbots."
Check out this cool animated short Scarecrow below.
Don't Miss: Retailer Announces Plan to Eliminate Toxic Chemicals in Products: Thanks, Wal-Mart.