Christmas Comes Early For GE and 4 Other Hot Stocks
In response to demand from Brazil's ambitious rig construction program, General Electric (NYSE:GE) is apparently gearing up to announce $600 million in contracts for supply propulsion, dynamic positioning, vessel automation and drilling systems for the effort. The components will supply 22 of 29 ultra-deepwater rigs, owned by Sete Brasil but will chartered out to Petrobras (NYSE:PBR).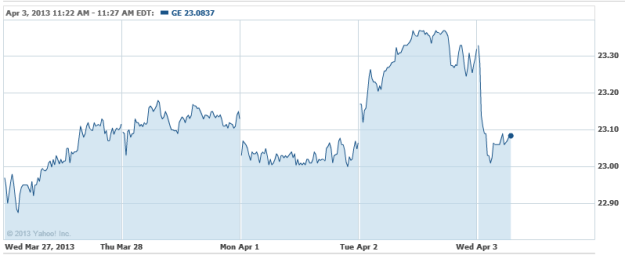 General Motors (NYSE:GM) announced that Chinese sales strengthened for the first quarter, as Buick led the charge in the rapidly growing auto market and the company posted a record of 9.6 percent growth in the region. Total since January, GM has moved 816,373 vehicles. Chinese discontent with Japanese brands has allowed GM to pick up some slack in sales, as China and Japan remain in dispute over political and sovereignty reasons.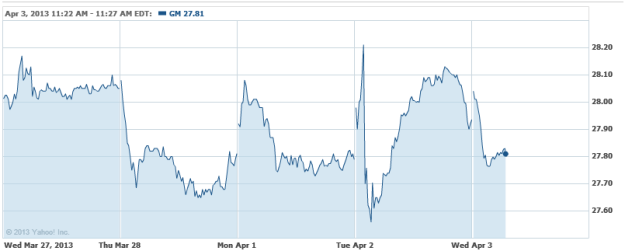 An internal review of Barclays Plc (NYSE:BCS) revealed that the bank should hire more board members with banking experience, as relatively-new CEO Antony Jenkins seeks to reign in executive compensation to instill a greater degree of investor confidence. "Barclays should include among its non-executive directors a sufficient number with directly relevant banking expertise," said the report, led by Anthony Salz, executive vice chairman at Rothschild. "This will help the board to challenge effectively the performance of management, to satisfy itself that risk-management systems are robust, and to test business practices."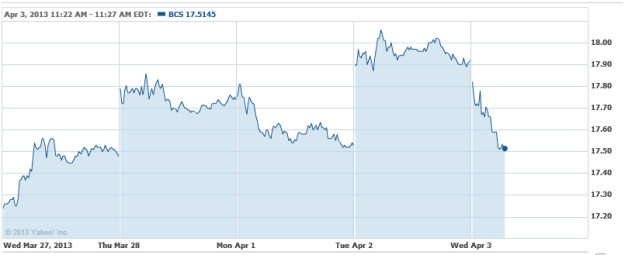 Chevron (NYSE:CVX) has decided to trim back CEO John Watson's executive bonus by about 13 percent, to $3.5 million, although his salary has been bumped up by $100,000. Bonuses for the executive vice presidents were pared, as well. The company said Tuesday that directors "took into account certain 2012 operating incidents" (read: underwater oil leaks in Brazil, a deadly rig fire in Nigeria and a blaze at a refinery in California) in awarding compensation packages. The company has also said that it will be focusing its liquid natural gas efforts in Canada, which has a more favorable regulatory climate and closer proximity to Asia, the leading consumer of LNG.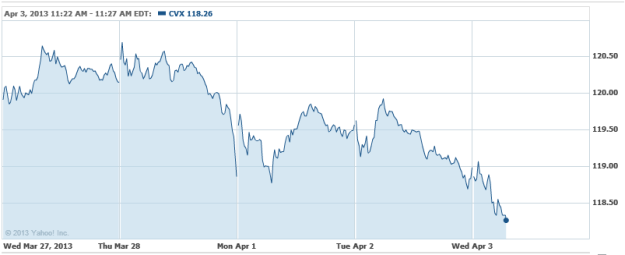 Don't Miss: Is Steve Jobs Still Guiding Apple's Pipeline?