Christmas Comes Early for Novartis Investors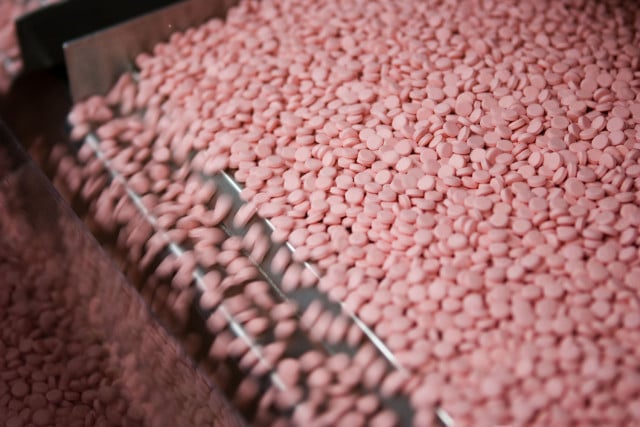 Pharmaceutical giant Novartis (NYSE:NVS) has an early Christmas present for investors: It announced a $5 billion stock buyback, effective Friday.
Novartis announced the buyback on Friday, saying it wants to return money to investors and show its confidence in the company's prospects of long-term growth. Novartis also said it would be creating new business units in dermatology, heart failure, respiratory, and cell therapy after selling its blood transfusion diagnostics unit to the Spanish company Grifols SA for $1.68 billion earlier this month.
Novartis said that the acquisition of the eye care unit Alcon in 2010 has created cost synergies of $370 million. Part of the reason for the buyback is to return money to shareholders after that big purchase, according to the company. Novartis said it expects Alcon to continue experiencing above-market growth.
"Novartis has reached an inflection point, having fully integrated Alcon and reduced debt," said CEO Joseph Jimenez. "We are now further sharpening the execution of our strategy to strengthen shareholder value through science-based innovation in high-growth segments of healthcare where we have the global scale, competitive advantage and the right capabilities to win."
Novartis called the sale of the blood transfusion unit "one result of the ongoing review of the diversified portfolio." According to a report from Bloomberg, Novartis may also look into selling its animal health unit as another way to reduce the company's portfolio and allow closer focus on its main pharmaceuticals unit. The company's vaccines and over-the-counter medicines units could also be sold, people familiar with the matter told Bloomberg.
Novatis is facing the expiration of some of the patents on its blockbuster medicines, including the cancer drug Glivec. In response, Novartis said it's ramping up research and development for its pharmaceuticals unit. "Pharmaceuticals [is] entering a new growth phase," the company said.
"The market likes a buyback," said Michael Leuchten, an analyst at Barclays in London, of the move in a phone interview with Bloomberg. And apparently, he's right: Novartis shares are up slightly near the close of trading on Friday.
Follow Jacqueline on Twitter @Jacqui_WSCS
Investing Insights: Is Green Mountain Coffee Roasters Well Positioned for the Future?