Chrylser's IPO, Boeing's South Korea Deal: Morning Buzzers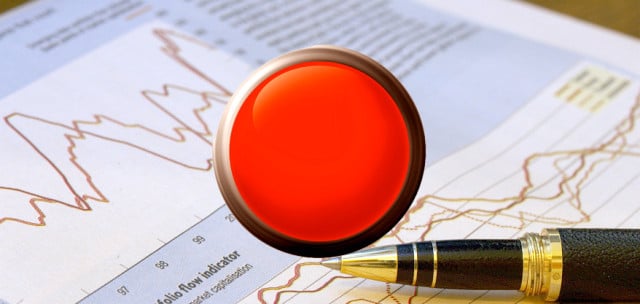 U.S. stock futures rose this morning after Lawrence Summers withdrew his bid to take over Ben Bernanke's role as Federal Reserve chairman. The Fed has a two-day meeting starting on Tuesday, during which economists expect the central bank will determine to start cutting back on stimulus. Economists surveyed by Bloomberg believe the Fed will cut its $85 billion a month in bond-buying by $10 billion. The dollar has taken a hit in the last week, falling 1.2 percent.
Futures at 8:30 a.m.: DJIA: +1.03% S&P 500: +1.03% NASDAQ: +0.94%
Here's your cheat sheet to what's buzzing this morning: 
Boeing (NYSE:BA) is getting closer to reaching a fighter jet deal with South Korea, Reuters reports. A source familiar with the matter said that South Korean president Park Geun-hye has been told that Boeing's bid was the only one that came in under budget. Lockheed Martin Corp. (NYSE:LMT) and Typhoon (TYPFF.PK) made bids as well, but were both over budget. Boeing's F-15 Silent Eagle would replace the country's older F-4 and F-5 jets.
Chrysler is reportedly in the process of filing an IPO as soon as this week, and could be listed by the end of the year. CEO Sergio Marchionne told the Financial Times that an IPO would help settle tensions between the company's majority owner Fiat (FIATY.PK) and the healthcare trust that owns the remainder of the stock. Fiat believes that Chrysler is worth $4.2 billion, while the trust has valued the company at $10.3 billion. Fiat helped save Chrysler from bankruptcy in 2009.
Deutsche Lufthansa (DLAKF.PK) CEO Christoph Franz has been tapped to replace Roche Chairman Franz Humer, Reuters reports. Franz has been a member of Roche's board since 2011. The Swiss pharmaceutical company is the world's largest maker of cancer drugs. Some challenges Franz is expected to face include competition from rival Novartis (NYSE:NVS) and the emergence of generic alternatives to many of Roche's treatments. Roche's board will vote on Franz at its shareholder meeting on March 4.
Repsol (REPYY.PK), the Spanish oil company, is looking to make a North American acquisition, according to the Wall Street Journal. Repsol has faced difficulties with its ventures in less stable markets like Argentina and Libya. The WSJ said that the company has told investment bankers it would be willing to pay between $5 and $10 billion for a U.S. or Canadian company that focuses more on oil than natural gas.
Don't Miss: Is Lufthansa Putting Boeing and Airbus on Equal Footing?
Follow Jacqueline on Twitter @Jacqui_WSCS