Cisco Joins With Sheridan College On Enterprise Class and 2 Other Hot Stocks to Watch
Cisco Systems (NASDAQ:CSCO): Current price $24.40
Cisco has entered into a memorandum of understanding with Sheridan College and Partners In Research through which to promote science, tech, engineering and math among students, and also change the manner in which these subjects are taught. Under the arrangement, Cisco contributed $1 million worth of advanced video technologies, while Sheridan College will supply data center space and information tech resources in support of the company's enterprise-class and share webcasting and video sharing solutions. The concept underlying the collaboration is to improve and provide more opportunities to students in Canada who use the VROC or Virtual Researcher on Call program.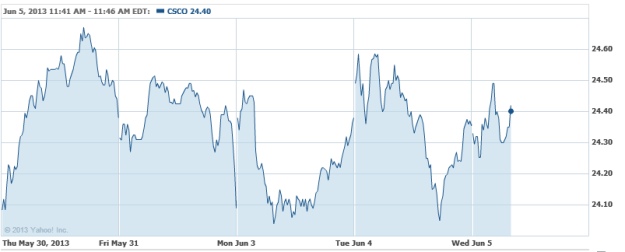 Microsoft Corporation (NASDAQ:MSFT): Current price $34.78
A group of India's brightest startups will bather in Bangalore on June 7, keen on becoming this year's winner of the Microsoft BizSpark India Startup Challenge, which is a yearly platform that commemorates entrepreneurial excellence there by helping fast-track the success of young startups with software, support, and visibility, supplying a platform for the best startups in the country to gain national recognition. Winners across regions will be awarded combined cash grants of $70,000, along with$2 million worth of non-cash prizes.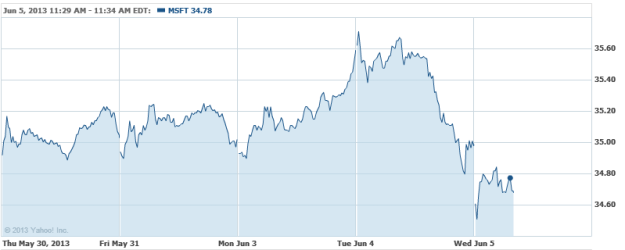 Zynga (NASDAQ:ZNGA): Current price $3.04
On Tuesday, shares got some of Monday's steep losses back, and one trader presumably thinks that the company will hold at current levels. optionMONSTER systems caught onto the sale of 10,000 July 3 puts for the bid price of 24 cents yesterday, which is clearly a new position, since the volume was three times higher than the strike's open interest before the trade appeared. The put selling implies that Zynga will remain above $3 through expiration in the middle of July. It also seems that the trader is indicating willingness to buy shares if they are below that level for an effective price of $2.76.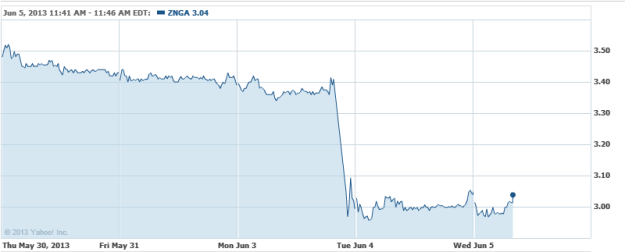 Don't Miss: More Layoffs and Reduced Outlook: Is Zynga Sinking?