Cisco Unit Collaborates with Caltech and 2 Other Hot Stocks To Watch
Cisco Systems (NASDAQ:CSCO): Current price $20.65
The Cisco Connected Energy Networks business division is collaborating with the Resnick Sustainability Institute at Caltech regarding important research towards a clean distributed energy future. The company's long history in distributed networks is now united with Resnick's deep expertise in complex scientific problem-solving; they are discussing methods in which to enable optimal energy use in the long term. Chief architect and distinguished engineer Dr. Jeff Taft said that the parties are discussing a distributed control architecture for reliable and efficient electric systems, alongside new distributed-market designs by integrating economic principles with physical engineering laws.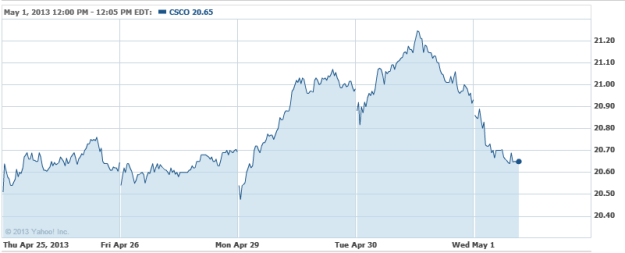 General Electric Company (NYSE:GE): Current price $22.27
As the number-one domestic supplier of wind turbines, GE will provide three systems including battery storage, to Invenergy for a wind farm in Texas. The agreement forms part of an 86-turbine order that Invenergy will install at its Goldthwaite Wind Energy facility in Mills County, Texas. This marks the initial order for the 2.5-120 Brilliant turbine that GE announced in January, integrating short-term power-storage capabilities. The system employs software to analyze wind speeds, and retains excess power during gusty periods fed to the grid when breezes lessen.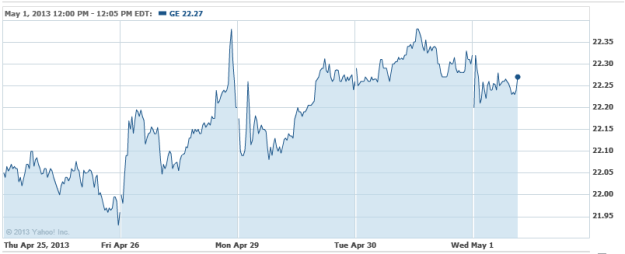 W.W. Grainger (NYSE:GWW): Current price $243.56
Zacks Equity Research has reiterated its Neutral on Grainger, as the company posted first-quarter earnings of $2.94 per share, which were up by 14 percent year-over-year from $2.57, and ahead of the Zacks Consensus Estimate of $2.73. Total revenue came to$2.28 billion, up 4 percent from $2.19 billion in the same period, but missed the Zacks Consensus Estimate of $2.3 million. Further, Grainger hiked its earnings guidance in a range between $11.30 and $12 per share for fiscal 2013, which was up from the previous guidance of between $10.85 and $12 per share. The firm increased its sales growth guidance to a new range of between 5 and 9 percent, from the prior projection of 3 to 9 percent.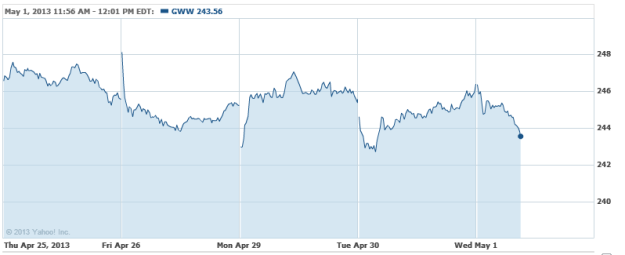 Don't Miss: Is Obama Still the Best Gun Salesman Ever?