Cisco Will Cease Using Polycom Tech on Phones and 2 More Heavily Traded Stocks to Follow
Cisco Systems Inc. (NASDAQ:CSCO): Current price $22.95
As of March 31 next year, Cisco will stop using tech from Polycom on its conference phones, wrote the research firm William Blair in a note to investors earlier Wednesday. Polycom develops video conferencing solutions. An analyst stated that he had obtained the information from several industry sources, along with Cisco's website.

Plains GP Holdings LP (NYSE:PAGP): Current price $22.08
Plains GPshares are hovering around $22 in heavy late afternoon trading, which was set as the opening price for 128 million shares at the firm's IPO on Wednesday. JPMorgan, Barclays, Goldman, BofA/Merrill, Citigroup, UBS, and Wells Fargo all acted as joint book running managers for the offering. Thus far, the day's high stands at $23.02.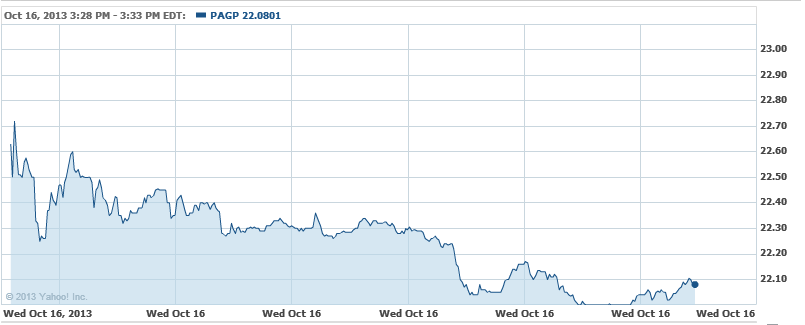 Microsoft Corp. (NASDAQ:MSFT): Current price $
On Wednesday, the tech infrastructure services firm CompuC34.67om, announced its participation in the Microsoft Devices Program, enabling the organization to resell Surface Pro and Surface RT to commercial customers. The aim of the Microsoft Devices Program is to serve customers by activating Microsoft's channel of partners so as to resell its devices to businesses of all sizes, "from the classroom to the boardroom."
CompuCom Chief Technology Officer Sam Gross explained that, "Adding the Microsoft Surface line into our portfolio of products enables our clients to provide their employees with portable, touch tablet style devices that also provide the full power of the Microsoft business productivity solutions."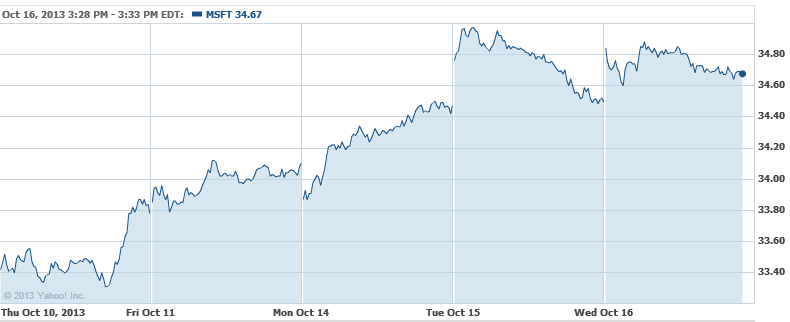 Don't Miss: Study: U.S. Smartphone Penetration Is at 74 Percent.