Cisco's Record Quarter Was Not Enough to Impress Investors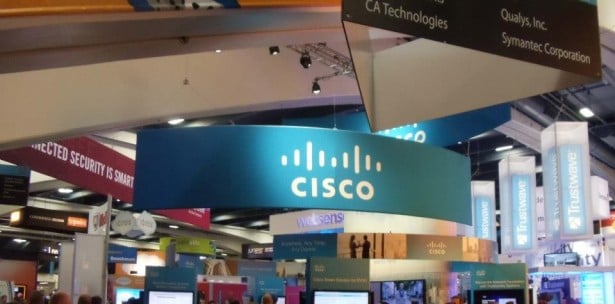 Cisco Systems (NASDAQ:CSCO) closed the regular session up 0.11 percent at $26.35 per share on Wednesday (despite the Dow Jones falling 0.73 percent for the day), but fell as much as 2.85 percent in after-hours trading. The company reported fiscal fourth-quarter earnings that were more or less consistent with analyst expectations. Quarterly revenue increased 6 percent on the year to $12.4 billion, just shy of the average analyst estimate of $12.41 billion. Adjusted earnings per share increased 10.6 percent to 52 cents, just beating the average analyst estimate of 51 cents.
"My confidence in our ability to be the #1 IT Company is increasing," commented Chairman and CEO John Chambers. "Our fourth quarter was a record on many fronts, with record revenue, and record non-GAAP operating income, non-GAAP net income, and non-GAAP earnings per share. In every case, we exceeded the midpoint of our guidance. We also generated $4 billion in operating cash flow in the quarter, another record."
"Now, more than ever, our customers and our partners want Cisco's help navigating the inconsistent global landscape successfully," Chambers continued. "They recognize the benefit of a partner who is not only the leader in their product categories, but can bring technologies and solutions together in an architecture to lower operating costs, reduce time to results, and future proof their investments."
Chambers made the declaration that Cisco was an IT company earlier in the year and the statement — along with consistently strong results — has encouraged many investors. Shares are up nearly 30 percent this year to date, largely thanks to a 15 percent jump in May after the company reported strong fiscal third-quarter results. The company has demonstrated that not only can it competently compete in a rapidly-changing technology sector, but that it's size has afforded it economies of scale unavailable to many other companies.
Cisco enjoys the second-highest margins in its category at 61 percent, losing out to Juniper Networks (NYSE:JNPR) at 64 percent but handily outperforming both Alcatel-Lucent (NYSE:ALU) and Hewlett-Packard (NYSE:HPQ) with margins of 30 and 24 percent, respectively. Cisco also rewards its shareholders with a 2.6 percent dividend.
Investing Insights: Will HP Continue This Explosive Run?