Citi Launches TreasuryVision Liquidity Manager and 2 More Heavily Traded Stocks to Follow
Citigroup Inc. (NYSE:C): Current price $49.28
Citi has introduced TreasuryVision Liquidity Manager, a tool created to facilitate the management by clients of global liquidity via web-based customizable views of their pooling structures and cash balances within the pools. By means of a dashboard, Citi's TreasuryVision Liquidity Manager supplies the bank's clients with concise, detailed, and graphical views of their balances across multi- and single-currency notional pooling, along with global cash concentration structures. Beyond that, alerting capabilities keep users current on exposures, while details of a liquidity structure can be analyzed in a tree diagram or back-dropped against a global map.

Groupon Inc. (NASDAQ:GRPN): Current price $11.06
On Thursday, Groupon announced a new key engineering hire who will report to Senior Vice President, Engineering, and Operations, Sri Viswanath. Brian McCallister joins the firm as CTO of Platform. He comes to Groupon from Ning where he served as Principal Architect and Distinguished Engineer. At Ning, he also worked in other key architecture positions while managing technical direction and communication across the organization. Also, McCallister was active in the Apache Software Foundation, serving on its board and as PMC Chair for the DB and ActiveMQ projects.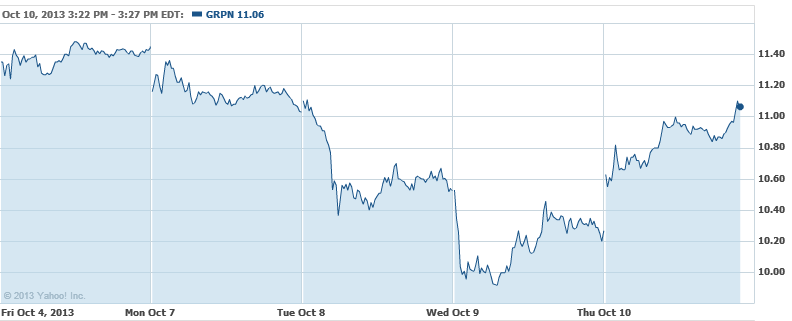 General Electric Co. (NYSE:GE): Current price $24.02
GE Atlanta was recently awarded the Second Annual STEM Education Award for Corporate Outreach by the Technology Association of Georgia and the TAG Education Collaborative. GE's collaborative endeavor to ignite minds, power robotics, and educate future leaders via several activities in the Atlanta area led to its recognition over companies like Cisco, IBM, and UPS. The awards were designed to recognize and celebrate individuals and organizations for their outstanding effort and achievement in supporting and promoting STEM education in Georgia.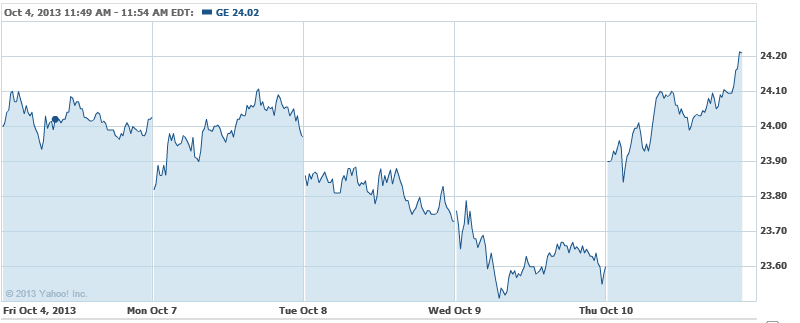 Don't Miss: Government Shutdown Helps Jobless Claims to 6-Month High.