Citi Made ADR Depositary For AU Optronics and 2 More Heavily Traded Stocks to Follow
  Citigroup (NYSE:C): Current price $49.26
Acting through Citibank, N.A., Citigroup has been named as depositary for AU Optronics Corporation follow-on $350.8 million offering for its American Depositary Receipt program. Each ADR represents 10 ordinary shares, and trades on the New York Stock Exchange under the symbol AUO. Citibank has been the depositary bank for AUO's ADR program since its beginning in May of 2002.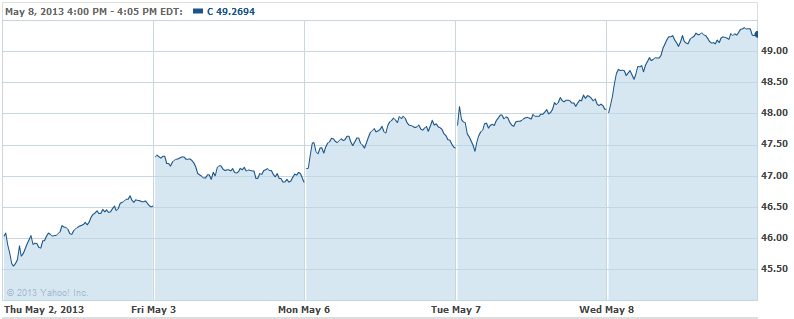 Alpha Natural Resources (NYSE:ANR): Current price $7.2
The coal provider on Wednesday reported the pricing of its underwritten public offering of $300 million aggregate principal amount of 3.75 percent convertible senior notes due 2017. Additionally, Alpha has allowed the underwriters an over-allotment option to buy up to an aggregate principal amount of $45 million of additional notes on the same terms and conditions. The offering should close on May 13, subject to the usual closing conditions.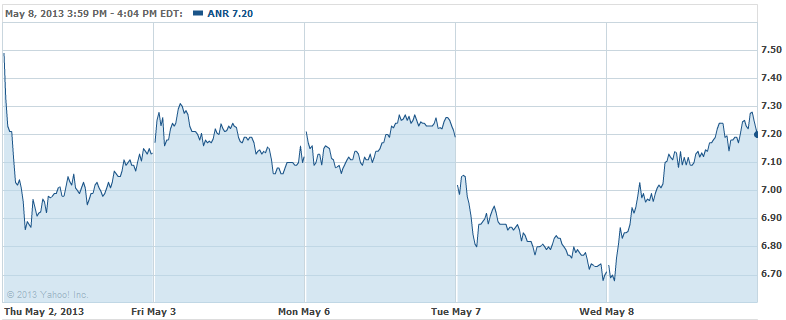 Advanced Micro Devices (NYSE:AMD): Current price $3.83
On Wednesday the firm debuted the AMD Radeon RG2133 Gamer Series Memory and Radeon RAMDisk 4.1. The former is the exclusive memory on the market that offers both XMP and AMP memory profiles in one package, allowing ultimate ease in overclocking on both platforms, and will ship with a free AMD Radeon RAMDisk 64GB, which sports improved load-and-save functionality. When coupled with an AMD A10 Series APU, AMD Radeon RG2133 Gamer Series Memory will improve frames-per-second by as much as 22 percent.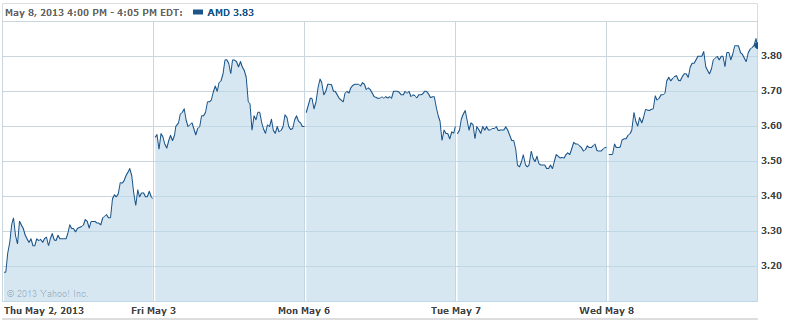 Don't Miss: Americans Are Surprisingly Less Worried About Their Finances.