Citi Stays Bearish on Apple, Vegas Sands and Wynn Bank on Baccarat, and 2 More Hot Stocks
Apple (NASDAQ:AAPL): Following checks to its supply line, Citigroup informed its clients that "In light of our findings, we find it difficult to side with the bulls at this time… While we have expected to hear optimism around Apple's forthcoming product refreshes … (we) were surprised at the skepticism at many points in the supply chain." The firm has also cut its estimates on iPad Mini production from eight million units for the quarter, to six million to seven million.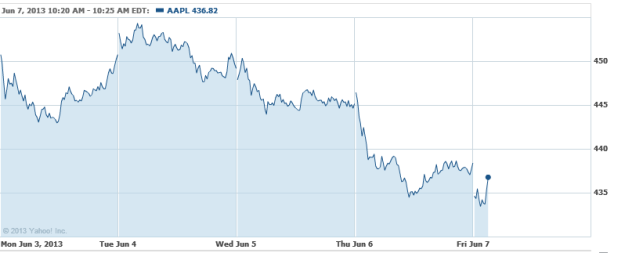 Las Vegas Sands (NYSE:LVS): James Bond would be proud. It appears that two-thirds of the revenue for Las Vegas and Wynn Resorts (NASDAQ:WYNN) (among others) in Macau is attributed to baccarat, as VIP baccarat players tend to bet heavily with borrowed money from junket operators willing to collect back on the Mainland.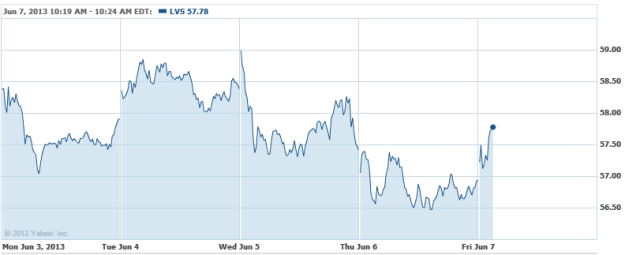 RealD Inc. (NYSE:RLD): RealD shares are up over 6 percent in premarket on Friday morning, after a strong FQ4 report indicated that the company's swelling overseas business helped it beat estimates. The company has booked new deals in Latin America and India, which executives were keen to point out during the conference call.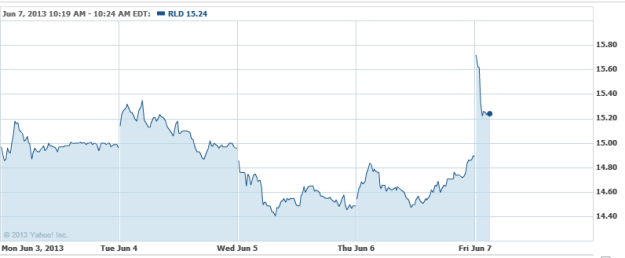 Toyota Motor Corp. (NYSE:TM): Toyota debuted its 2014 Corolla model on Thursday, ditching the aging compact for a new, roomier, sleeker design in hopes of reviving the world's best selling nameplate to the success it has enjoyed for years. The new Corolla is larger than its compact siblings, blurring further the line between products and challenging the concept of the compact economy car.

Don't Miss: Apple Will Pay for Your Old iPhone.