Citigroup Pays Off Fannie Mae, But Mortgage Troubles Remain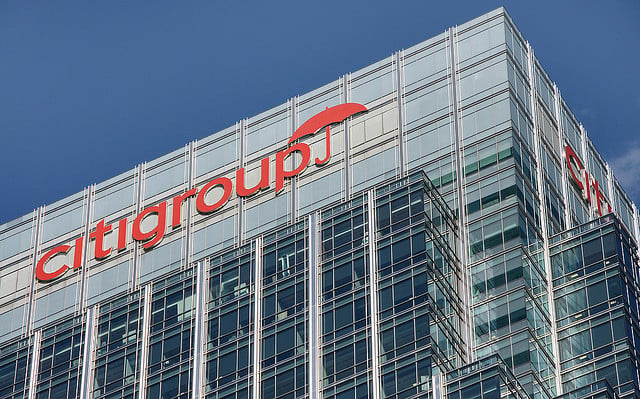 Since 2007, litigation and repurchases tied to defective mortgages have cost Citigroup (NYSE:C) more than $4 billion, showing just how dark of a mark the financial crisis left on the financial landscape of the United States. Michael Corbat, who replaced Vikram Pandit as Chief Executive Officer in October, has grappled with the high costs of the bank's soured mortgage investments. But on Monday, the bank came one step closer to wiping away the dark mark its flawed mortgage business left on its balance sheet and its reputation.
Citigroup said in a statement that it has agreed to pay Fannie Mae (FNMA.PK) $968 million to compensate the taxpayer-backed mortgage buyer for any of the 3.7 million mortgage loans originated between 2000 and 2012 that may sour. The bank said that the settlement would apply to troubled loans as well as any potential future claims. While the payment is covered by the company's existing reserves, it did set aside an additional $245 million in the second quarter.
"Today's agreement resolves legacy repurchase issues, compensates taxpayers for losses, and allows Fannie Mae and Citi to move forward and strengthen our business relationship," Bradley Lerman, Fannie Mae's general counsel, said in a statement emailed to The New York Times.
Big banks like Citigroup and Bank of America (NYSE:BAC) have been forced to buy back flawed mortgages by Fannie Mae and Freddie Mac (FMCC.PK), both of which need cash to repay the $187.5-billion bailout they were given after the 2008 crisis. These two government-own institutions are among the biggest buyers of home loans, and banks usually promise refunds if the mortgages failed to include accurate data about borrowers and properties.
"We have a strong and productive relationship with Fannie Mae," stated Jane Fraser, the Chief Executive Officer of CitiMortgage. "As we work to deepen and enhance financial relationships with our clients, we will continue to focus on the production of high-quality mortgage loans," she added.
While the deal does not release Citigroup from liability tied to service the loans, it is "definitely a positive step" for banks facing such claims, Compass Point Research & Trading analyst Kevin Barker told Bloomberg. Lenders need to cut costs, and the more claims that are resolved, "the less overhang there'll be on the stocks," he said. Shares of Citigroup were trading up as much as 1.77 percent on Monday morning, at $48.82
As of the end of March, Citigroup had put aside $1.42 billion to cover requests to buy back bad mortgages, according to an April 15 presentation. But the bank did not clarify how many of the requests were tied to Fannie Mae. What is clear is the enormous costs of the bank's soured mortgage investments. Citigroup has sold approximately $10.6 billion of overdue residential first mortgages since the beginning of 2010 and has about $90 billion of home loans tagged for sale in the Citi Holdings division, according to a regulatory filing.
The costs that Fannie Mae and Freddie Mac — which are known as government-sponsored enterprises, or GSEs — shouldered were equally enormous. Their purchases of risky loans pushed them to the brink of collapse and forced regulators to intervene. These GSEs bought about $2.2 trillion of mortgages from the 15 biggest banks and Ally Financial (ALFI.PK), according the trade journal Inside Mortgage Finance. Citigroup sold about $293.7 billion worth of mortgages to the GSEs between 2005 and 2009, said Compass, with Fannie Mae purchasing $231.3 billion and Freddie Mac buying $62.4 billion.
Now, Fannie Mae and Freddie Mac are posting big profits thanks to the housing market rebound. In fact, Fannie Mae reported a record year in 2012, with net income of $14.2 billion, which spurred speculation that the two GSEs might soon repay their debt to taxpayers.
Bank of America agreed in January to pay Fannie Mae about $3.6 billion to compensate for faulty mortgages and $6.75 billion to buy back mortgages that could have caused future losses for the government. While the banks' Chief Executive Officer Brian Moynihan has said the company has paid the "lion's share" of its costs tied to defective mortgages, Citigroup still faces demands for refunds from private investors that amount to $2.4 billion.
"That could be an even larger piece of the pie for Citi," Barker said.
Follow Meghan on Twitter @MFoley_WSCS
Don't Miss: BofA Expands Mortgage Business to Recapture Lending Crown.