Clearwire Has Another Suitor and 2 Telecom Stocks Seeing Action
Clearwire Corp. (NASDAQ:CLWR) has received another proposal, this time from Aurelius Capital Management, which has offered the company $80 million in a convertible debt financing plan, just a few days after a proposal from Crest Financial for $240 million in debt financing. Clearwire, which has taken $160 million from Sprint Network (NYSE:S) since the beginning of the year (and is officially supportive of its $2.97 per share buyout offer), but has not made a final decision on the $3.30 per share offer from Dish Network (NASDAQ:DISH).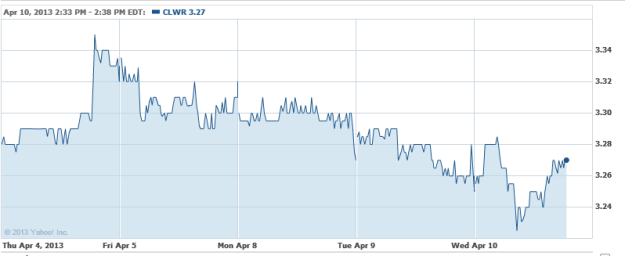 Deutsche Telekom is reviewing a bid for MetroPCS (NYSE:PCS), and may have the terms as early as Wednesday. DT is the parent of the U.S.-based T–Mobile, and has been courting a merger with MetroPCS and T-Mobile, which is hotly contested among the shareholders. Reportedly, DT is able to monitor shareholder voting in real-time, giving it a chance to adjust its offer if it looks like the current bid will fail, according to Bloomberg.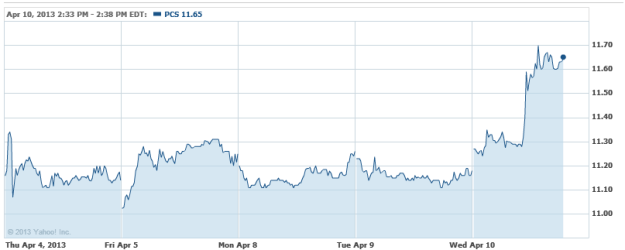 In response to Google's (NASDAQ:GOOG) plans to install Google Fiber in Austin, Texas, AT&T (NYSE:T) has declared that it also intends to construct a 1 Gbps, fiber optic infrastructure in the same area. It said that the company expects to be given the same terms and conditions that Google has, but failed to provide any further details on the project.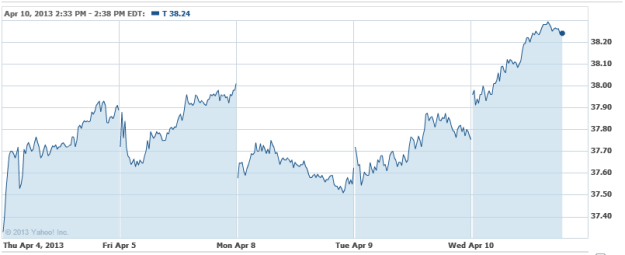 Investing Insights: Should AT&T Be In Your Portfolio?