Clearwire to Delay Shareholder Vote Again and 2 Other Hot Stocks to Watch
Clearwire Corporation (NASDAQ:CLWR): Current price $4.30
Once again, it is now expected that Clearwire will postpone its shareholder vote regarding Sprint Nextel Corporation's (NYSE:S) offer to acquire it, following the higher counterbid late Wednesday by DISH Network Corp (NASDAQ:DISH), according to two inside sources on Thursday. Clearwire shareholders had been set to vote on Friday on Sprint's offer of $3.40 per share, but after Dish Chairman Charlie Ergen made a bid of $4.40, one source said that the vote would indeed be delayed again.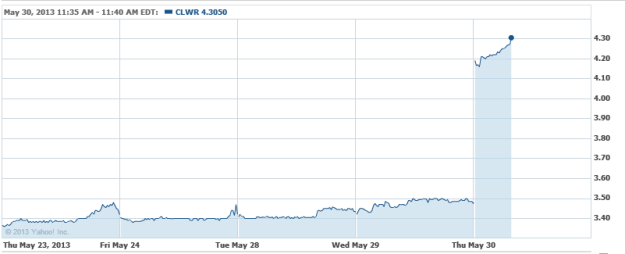 NV Energy (NYSE:NVE): Current price $23.57
The former Attorney General of Louisiana Charles C. Foti, Jr., and the law firm of Kahn Swick & Foti have begun an inquiry into the board of NV Energy's behavior related to the divestiture of the firm to MidAmerican Energy Holdings Company, a subsidiary of Berkshire Hathaway. Through the proposed terms, shareholders of NVE would receive $23.75 in cash for each share of NVE common stock that they hold. The investigation is focusing on whether NVE and/or its officers and directors obtained sufficient value for the shareholders of the Company, violated their fiduciary duties, and/or violated state or federal securities laws.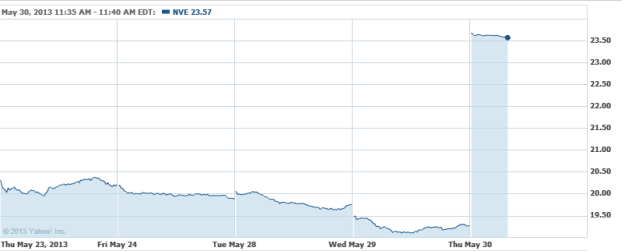 EMC Corporation (NYSE:EMC): Current price $24.93
The data storage equipment maker EMC Corp. will ramp up its share repurchase program and commence the payment of a quarterly cash dividend. EMC buyback authorization was expanded from $1 billion for 2013, to $6 billion during the three-year period ending Dec. 31, 2015. EMC will repurchase $3.5 billion in stock by the end of the second quarter of 2014, which amount includes the $500 million EMC has spent on repurchases so far in 2013. In the process, the board also approved a new quarterly cash dividend of 10 cents, to be paid on July 23 to shareholders of record as of July 1.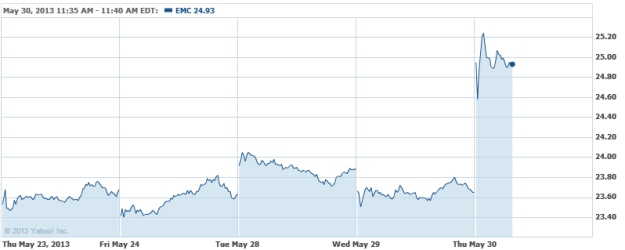 Don't Miss: Is Dish's Clearwire Bid a Sign of Concern?