Coach Remains Compelling and 4 Stock Analyses to Follow
Accretive Health, Inc. (NYSE:AH): Current Price: $13.11
Accretive Health has been added to the Focus List at Raymond James (pre-open).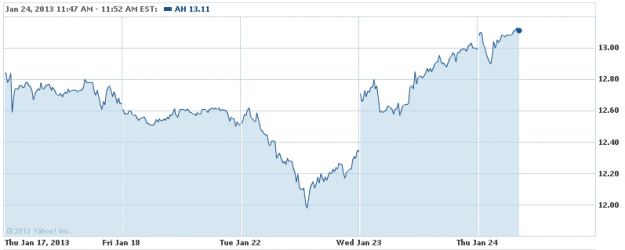 Express Scripts Inc. (NASDAQ:ESRX): Current Price: $53.70
UBS has defended shares of Express Scripts.

Dunkin' Brands Group Inc (NASDAQ:DNKN): Current Price: $36.24
The company's target has been raised by Argus due to the company's intentions for unit expansion. The firm believes that Dunkin' Brands has significant growth opportunities, and it keeps its Buy rating on the stock.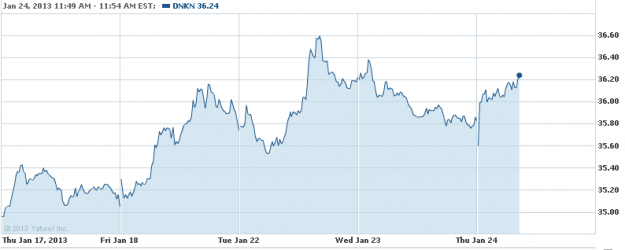 Coach Inc. (NYSE:COH): Current Price: $51.33
According to Barclays, Coach's brand continues to be strong and its shares remain compelling currently. The firm gives the stock an Overweight rating and a $65 price target, down from $75.

Boston Scientific Corporation (NYSE:BSX): Current Price: $6.78
According to Goldman, nothing has changed for Boston Scientific after its recent share strength, and Goldman keeps its Sell rating on the stock. The analyst stated that no evidence exists that is able to support a shift towards implantable cardioverter defibrillators, drug eluting stents are still facing volume and price headwinds, growth outlook is flat, and pipeline products are too small to drive growth near-term. The firm gives the stock a price target of 5.20.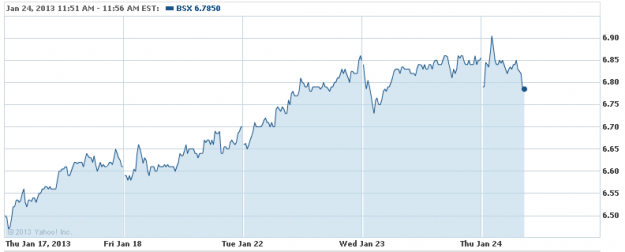 Don't Miss: Should Caterpillar Have Noticed This Red Flag?