Coburn: Disability Abuses Show Potential for Obamacare Fraud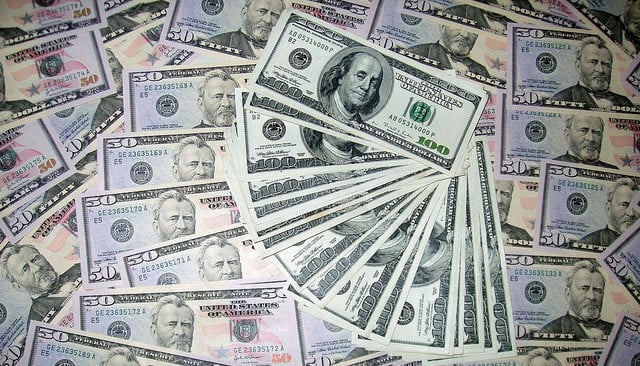 On his Senate biography, Tom Coburn, a Republican from Oklahoma and former obstetrician, states that his priorities include reducing wasteful spending, balancing the budget, and improving health care access and affordability. To that end, he has been reviewing the United States' insurance disability system for the past two years. Coburn — along with the Senate Committee on Government Affairs — has turned his attention to the perceived abuses taking place in the federal disability program.
"What we need to do is have a discussion," he said to CBS's 60 Minutes. "This is a great example. The Social Security/Disability system, we need to fix it. Nobody wants to fix it. Nobody wants to fix the fraud in Medicare. We have a new program coming out, the Affordable Care Act otherwise known as Obamacare, and there's no income verification at all. So we know that's going to get defrauded to the tune of billions and billions of dollars, so why would we continue to do the same thing that put us in trouble that we're in?"
The Department of Health and Human Services' Centers for Medicare and Medicaid Services decided in July to postpone the exchanges' income verification-requirement by a year as well its the provision that the new insurance marketplaces verify consumers' health insurance status.
On Tuesday, the Senate Committee on Government Affairs held a hearing to address the question: "Social Security Disability Benefits: Did a Group of Judges, Doctors, and Lawyers Abuse Programs for the Country's Most Vulnerable?" This question is especially important because the Federal Disability Insurance Program — which was created in the 1950s to assist Americans unable to work because of illness or injury — could be the first government benefits program to run out of funds. In its nearly sixty-year history, the small program has grown to serve nearly 14 million people, an increase of more than 20 percent of over the last six years, and it has a budget of $135 billion, which is more than the government spent in 2012 on the Department of Homeland Security, the Justice Department and the Department of Labor combined.
To many, including Senator Coburn, the size of the program's budget is a sign of the rampant waste and fraud. The average monthly benefit is $1,129, according to the Social Security Administration.
Coburn argues that one in four claims adjudicated by the federal disability program are improperly handled. "What we found was collusion and most likely fraud and extortion in this particular office, as well as terrible management by Social Security itself in terms of its own rules and its own guidelines," he said. The other thing we found is that the people inside the Social Security Office, not the judges, but the people actually making determinations do a pretty good job, but then it's totally ignored by the [administrative law judges] and the trial bar when, in fact, they try to go secure somebody's disability when, in fact, that are not disabled."
His examination turned up a judge who had assigned more than $5 billion worth of claims in the past four or five years. Coburn's assessment did not discover how many of those claims were legitimate, but he said that what his team did uncover is that "this judge, it appears, didn't actually look at the cases, just decided them on the record without hearing the testimony from either the attorney, the individual, or Social Security or reading actually the full file on the individual's claim."
The federal disability system's problem is "acute," Coburn said. "[In] probably less than 18 months, the Social Security and Disability System will run out of money and that means people who are truly disabled are going to take a serious cut in the disability payments that they get today… One is continuing disability review, which the Social Security system has failed at. They send you a postcard and ask are you continuously disabled and of course anybody that's getting a good-sized check is going to say 'yes' rather than 'no,' so there's no real organized effort to take people off of disability once their injury has resolved."
In the past 30 years, the number of Americans receiving disability benefits has increased so much that the federal government spends more money on cash payments for disabled former workers than it spends on food stamps and welfare. That increase has come even though advancements in medicine have allowed many more people to go back to work after an injury or an illness.
To receive disability benefits, an individual must have a medical condition that makes it impossible to work — that means that whether an individual receives a monthly payment depends on decisions made by doctors and judges. NPR's Chana Joffe-Walt researched the problems with the federal disability system in an article titled "Unfit for Work," and she found that the health problems where there is the most latitude for doctor discretion — like back pain and mental illness — are the fastest growing causes of disability.
She also uncovered that the growth of the disability program has grown in part to absorb a number of workers left behind by the decreasing number of middle class jobs available to individuals without a high school degree. Part of the cause of the rising number of people on disability is the aging of the American workforce, but she also wrote that the federal disability program is also a "de facto welfare program for people without a lot of education or jobs skills."
However, Lennard Davis, a professor at the University of Illinois at Chicago, argued that Joffe-Walt's claim that "the number of people on disability has gone up dramatically… [because] poor people deprived of welfare are using the disability benefits program as a financial assistance program… and cash-strapped states are paying lawyers to shift people from state welfare rolls to federal disability benefit programs" is too simplistic. But he did acknowledge that Joffe-Walt's work had an had an important message that "disablement is created by social and political conditions–lack of accommodation, poverty, inadequate safety-net programs, physical and policy barriers, and the like."
Still, these analyses do not provide a solution for one the problem that concerns Coburn: what to do about the limited funds.
Follow Meghan on Twitter @MFoley_WSCS
Investing Insights: Can JPMorgan Chase's Stock Explode From Here?