Coca-Cola Earnings Disappoint: Is Being the World's Best Brand Enough?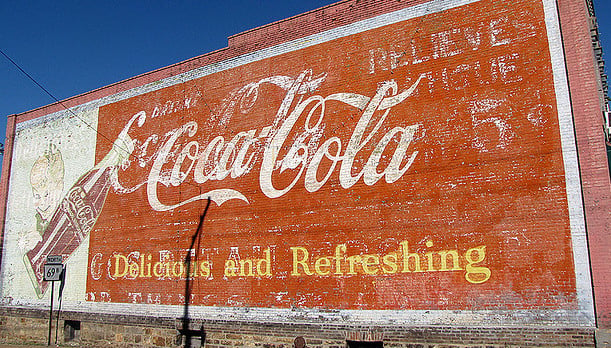 Coca-Cola (NYSE:KO) traded down about 2 percent on Tuesday morning, following an underwhelming second quarter earnings report. The beverage company reported that revenue decreased 2.6 percent on the year to $12.75 billion, missing the average forecast of $12.96 billion. Adjusted earnings increased 3.3 percent on the year to $0.63 per share, in line with expectations.
"Our second quarter volume results came in below our expectations, reflecting an ongoing challenging global macroeconomic environment and unusually poor weather conditions in the quarter," commented Chairman and CEO Muhtar Kent. "While we are not happy with our performance, we did gain global volume and value share in total nonalcoholic ready-to-drink beverages as well as in sparkling and still beverages in the quarter."
Global volume grew 1 percent in the second quarter, bringing year-to-date growth to 3 percent. Coca-Cola brand volume also grew 1 percent in the second quarter, bringing year-to-date brand growth to 2 percent.
Reported operating income declined 2 percent in the second quarter, and 3 percent year to date. Currency was a 3 percent headwind. Other headwinds include "slow economies in Europe, Asia, and Latin America, and historically wet and cold weather conditions across multiple regions" that impacted consumer spending, as well as overall non-alcoholic ready-to-drink beverage industry performance.
"Despite the headwinds in the quarter, we are committed to improving upon our results, with current dynamics leading us to believe that our performance will be better in the second half of the year," commented Kent. Coca-Cola brand volume increased considerably in Thailand (+24 percent), India (+18 percent), Nigeria (+15 percent), Russia (+11 percent), Argentina (+7 percent), and the Philippines (+7 percent).
Coca-Cola acquired a number of accolades during the quarter. Coca-Cola was named the "most effective brand in the world" by the Effie organization, which judged brands based on awareness, perception, and traffic.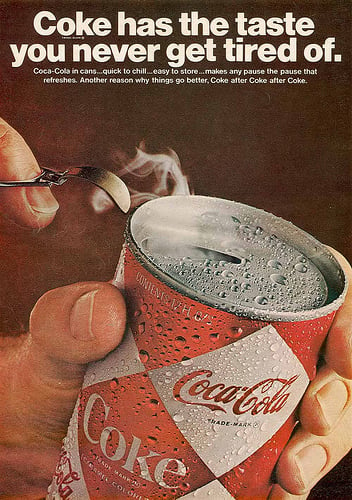 Additionally, the soft drink maker will be publicly honored as "Creative Marketer of the Year", during the 2013 Cannes Lions International Festival of Creativity. Cannes is the largest trade show and awards event in advertising.
The company, famous for its slogans "Enjoy Coke" and "Have a Coke and a Smile," also won for creativity at Cannes. The newly created "shareable" can looks like one can, but actually splits into two smaller cans. Coca-Cola reported the campaign has been received particularly well in Europe.
Coca-Cola recently launched new "slim" versions of its flagship beverage, following a battery of increased criticism over the health effects of soda. The company launched a 250ml slim can in the United Kingdom that contains about 35 fewer calories than the regular 330ml can. The drink will remain priced about the same per milliliter. The new slim cans are part of Coke's ongoing efforts to turn its focus to energy drinks and healthier, non-carbonated options offered by the brand, as soda sales continue to fall.
Overall, beverage companies are facing difficulties with carbonated soft drink sales, as they come under pressure to become more transparent about the contents and health risks associated with consuming soda. Dr. Pepper Snapple Group's (NYSE:DPS) low-calorie option Dr. Pepper Ten was so successful, the company plans to launch more of its sodas in Ten versions.
Coca-Cola rival PepsiCo (NYSE:PEP) has been working to develop low-calorie and natural sweeteners to use in its soft drinks, seeing great success with its low-calorie Pepsi Next soda. PepsiCo also plans to focus more heavily on growing its healthier brands, like Tropicana and Quaker, in response to the trend.

Don't Miss: Cold Snap a Fizzer for Coke, Pepsi, and Dr Pepper Sales.