Coca-Cola Makes a Push in China, EA Puts 900 Jobs On The Block, and 3 More Hot Stocks
Coca-Cola (NYSE:KO): Coca-Cola is becoming the latest in a string of American companies to make expanded investments in China, as the soft drink maker has just announced a $4 billion infusion that will take place by 2014. Ahmet Bozer, president of Coca-Cola International, explained that the investment is mixed with marketing assets like plants, transportation and retail outlets.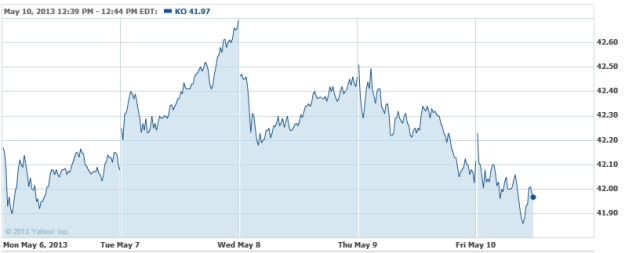 Electronic Arts (NASDAQ:EA): Reports have confirmed that EA has cut about 10 percent of its workforce (roughly 900 employees), since rumors of cuts leaked in April. The job shedding is a part of a plan to get the firm's operating margin to 20 percent, and the positions put on the block cost the company about $15 million in operating expenses for the quarter. "We've taken a hard look at the organization," said EA Chairman Larry Probst. "We have really focused the product portfolio. We've made some adjustments in terms of headcount and operating expenses. My job is to make sure that we're growing the top line and the bottom line and rationalizing headcount and cost in conjunction with revenue."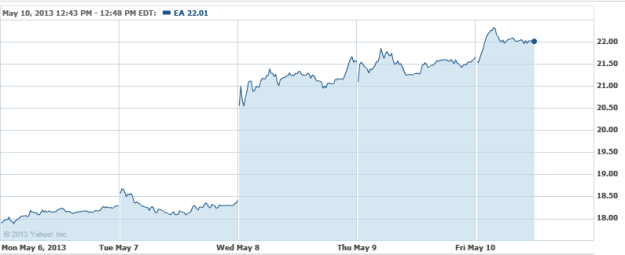 Dendreon Corp. (NASDAQ:DNDN): Merrill Lynch's Rachel McMinn took Dendreon's price target down to $1, given the company's submergence in $648 million in convertible debt and has "no clear path to profitability provides a serious challenge to keep the business in operation beyond 2014." Citigroup and Blair joined in the downgrading fray as well.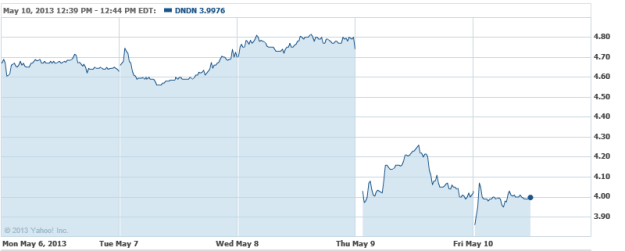 Sprint-Nextel (NYSE:S): Proxy advisory firm ISS fully back Sprint's bid for Clearwire (NASDAQ:CLWR), citing "a lack of better options to keep the company afloat." Sprint suitor Softbank is likely thrilled with the backing, while fellow bidder Dish Network (NASDAQ:DISH), probably not as much. Glass Lewis, the second largest proxy firm in the country, is opposed to the deal, given Sprint's failure to provide a clear, compelling case to suggest that its offer is the best possible alternative available to Clearwire.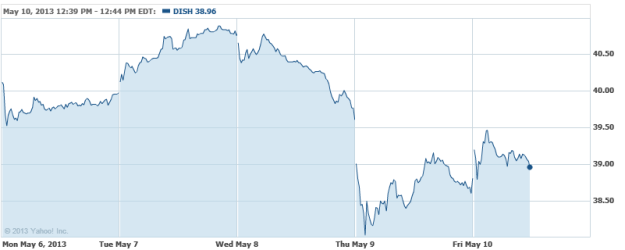 Investing Insights: Will Tyson Foods Surge Higher?